GOT7's Jackson Takes Time Off From Album Promotion Due To Health Reason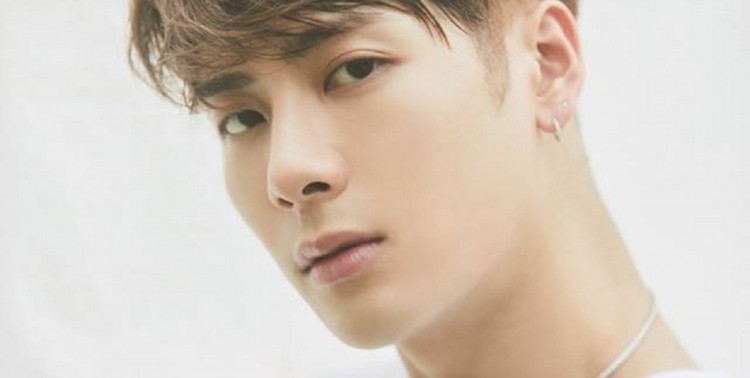 Jackson of GOT7 has to beg off from a fan signing event with his bandmates due to a health concern. The band's agency has announced that Jackson will not be joining JB, Mark, Jinyoung, Youngjae, BamBam, and Yugyeom in their scheduled fan meeting on October 9 because he needs to recover from an illness.
In a statement released by JYP Entertainment, the agency stressed that they are prioritizing the health of their artist hence Jackson will not participate in GOT7's fan signing on Tuesday. JYP did not give specific details on what type of illness Jackson needs to recover from.
"We apologize and ask for the understanding of fans who were anticipating this schedule. If there are additional schedule changes, we will notify fans through future announcements. We will do our best for his recovery so that he can greet fans in good health. Thank you," the statement concluded.
The last time Jackson was seen with his bandmates was at Pikicast's variety show After Mom Goes to Sleep. In the show, the singer also revealed that he wants friends with NCT member Lucas.
This is not the first time this year that Jackson had to sit out a fan signing event because of health concern. Back in April, he was hospitalized due to extreme exhaustion. The band was promoting their comeback with their eighth EP Eyes On You at the time and also preparing for their 2018 Eyes On You World Tour.
On March 11, 2017, Jackson was also taken to the hospital after he collapsed and vomited during the group's "Excursion with GOT7" fan meeting in Seoul. He also extended his hiatus after his doctor insisted that he needs more time to recover. He resumed promotion later that same month.
Jackson is not the first K-pop idol who fell ill or fainted while performing on stage or in a fan meeting. Korean boy or girl bands are infamous for undergoing intense training before they debut. Once they did, they will endure packed schedule every single day-from recording songs and practicing singing and dancing to filming commercials and attending photo shoots, variety shows, and other events. Most often than not, this busy schedule causes extreme exhaustion and other health problems to the idols.
GOT7 is currently busy promoting their third studio album Present: You and its title track "Lullaby." The album was released on September 17. Since then, the seven-member band has been actively promoting their work. The septet's album recently peaked at No. 3 on Billboard's World Albums chart.
© 2022 Korea Portal, All rights reserved. Do not reproduce without permission.