'Descendants Of The Sun' Actress Song Hye Kyo Reveals Skincare Secrets + What Diet She Is Up To Right Now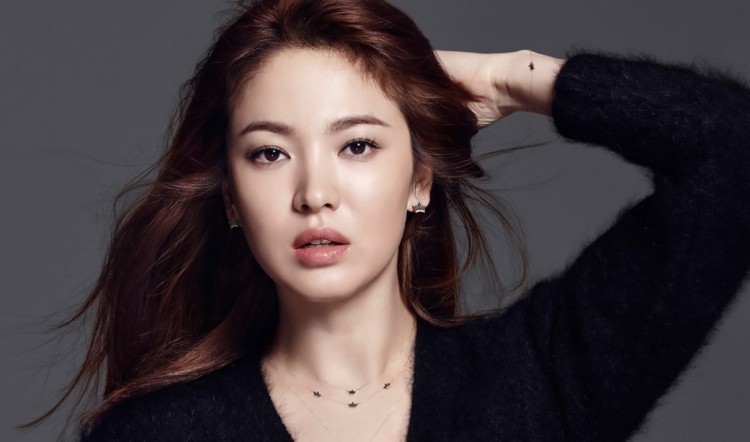 Descendants Of The Sun actress Song Hye Kyo is known as one of the most beautiful Hallyu stars today. She does have skincare and diet regimen which are surprisingly simple, but she also shared that everyone can be beautiful inside and out with only a right mindset.
Song Joong Ki's wife shared her secrets in keeping a young and glowing skin and a healthy body. Hye Kyo confesses that once she hits 30, she is more cautious about her health. The Full House actress is now 36 years old.
Song Hye Kyo recently met with the Chinese media in Hong Kong during her launch as the new brand model of a beauty product. As expected, the actress was asked about how she keeps her flawless skin. Hye Kyo said she usually don't wear makeup when she doesn't have work. She added that only wear light makeup when she goes out with friends.
Hye Kyo previously said that she particularly like to apply her DIY mask recipes at least every fortnight to keep her skin radiantly glowing. Her most reliable mask recipe is egg white and honey. She simply massages it onto her face, let it dry, and rinses it off with warm water after a few minutes.
Like her husband, milk is also one of the staples in Hye Kyo's basic skincare items. She uses milk to wash her face and also as a facial mask to achieve a soft and silky smooth skin.
Hye Kyo previously shared about how she views beauty. She said it is all about finding the right balance between inner and outer beauty as well as in work and personal life.
"Having a positive mindset is important for me. Finding the right balance is all in the head so thinking positive thoughts, taking things in my stride... if you can manage to do that, [the positivity] will be reflected on the outside as well," she said.
As for her diet, Hye Kyo admitted that she is more cautious about her daily intake now more than ever. She revealed that said she ate everything when she was in her 20s, but it changed when she turned 30. The actress said she is in low sodium diet right now.
Hye Kyo also loves foods that are rich in anti-oxidants. She particularly loves tomatoes, berries, dark chocolate, tuna, eggs, and green vegetables. Song Hye Kyo also stays away from junk food, soda, and black tea and instead, she drinks a lot of water. The K-drama actress also gives emphasize on regular exercise.
"I run every day and do yoga on regular basis. I take walks in the park near my home when the weather is nice," the DOTS star said.
Hye Kyo started doing yoga about a couple of years ago. She said she enjoys it so much because the stretching and medication aspects of it help her a lot.
Meanwhile, Song Hye Kyo will be making her TV comeback soon. She will star in an upcoming K-drama, titled Boyfriend, along with Love In The Moonlight actor Park Bo Gum. The two recently had their first script reading for Boyfriend.
© 2020 Korea Portal, All rights reserved. Do not reproduce without permission.