Kim Woo Bin On Hawaii Vacation With BFF Lee Jong Suk + 'The Heirs' Actor's Comeback Plan Revealed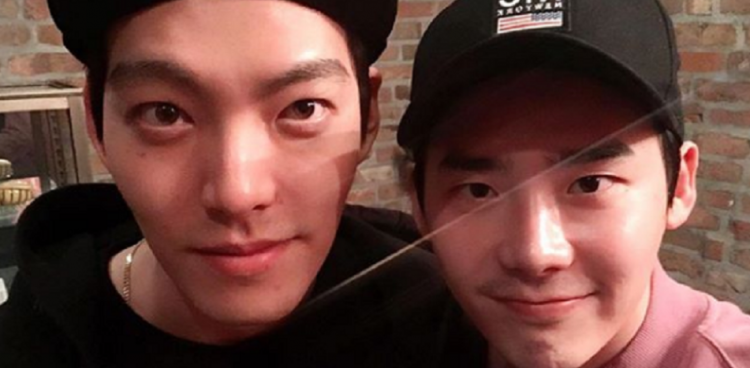 Korean actor Kim Woo Bin is now doing great, but his fans will have to wait a little longer for his much-awaited comeback on screen. The Heirs actor is currently enjoying his vacation with his close pal While You Were Sleeping star Lee Jong Suk.
According to Star News report (via AllKpop), the actors flew to Hawaii recently for their friendship vacation together. Both of their agencies confirmed Kim and Lee's getaway. Kim's agency SidusHQ added that actor's health is getting better and also revealed about the comeback plan of the Hallyu star.
"It's true they are on a trip together to Hawaii. Kim Woo Bin's health has become a lot better. However, there are no plans for his comeback yet," the agency was quoted as saying.
Kim was diagnosed with nasopharyngeal cancer in May 2017. He has been on a break from the spotlight while undergoing treatment. Kim last starred in Uncontrollably Fond alongside Bae Suzy in 2016 before he took a hiatus.
Sidus HQ earlier assured Kim's fans that he is doing well and working hard on his recovery. Although the agency said it might take a while for the actor to return on screen, they assured that Kim Woo Bin would prepare for his comeback once he gets well.
Lee's agency YNK Entertainment, meanwhile, said the actor traveled to Hawaii to film a video for his upcoming fan meeting. Since the timing worked out for his best friend Kim, the two decided to take a vacation together.
"Lee Jong Suk traveled overseas (to Hawaii) following his fan meeting in Japan and we believe he met with Kim Woo Bin there," YNK Entertainment said.
Kim and Lee's friendship started when they are still starting out as models. In 2013, they co-starred in the K-drama School 2013. Earlier this month, the two were also spotted exiting a café together. Many fans were glad that Kim Woo Bin is doing well and spending time with his friends Jong Suk.
Meanwhile, Lee Jong Suk is currently busy with his global fan meeting tour which kicked off in Tokyo, Japan on August 17. He will be meeting his followers in Seoul on September 1, in Taiwan on September 9, and in Thailand on September 15. There were also reports that the W actor will also visit Los Angeles and New York in the U.S., and his fans in the Philippines.
Lee earlier turned down the offer to appear in the K-drama See You Again that is supposed to be a reunion project with his High Kick 3! The Revenge of The Short Legged co-star Kim Ji Won. The actress had also turned down a role in See You Again. Subsequently, the drama has been canceled. Lee Jong Suk is set to appear as the lead character in the forthcoming SBS's two-part series Hymn of Death.
© 2023 Korea Portal, All rights reserved. Do not reproduce without permission.