NU'EST W Members Sing The Emotional OST 'And I' Of Hit K-Drama 'Mr. Sunshine'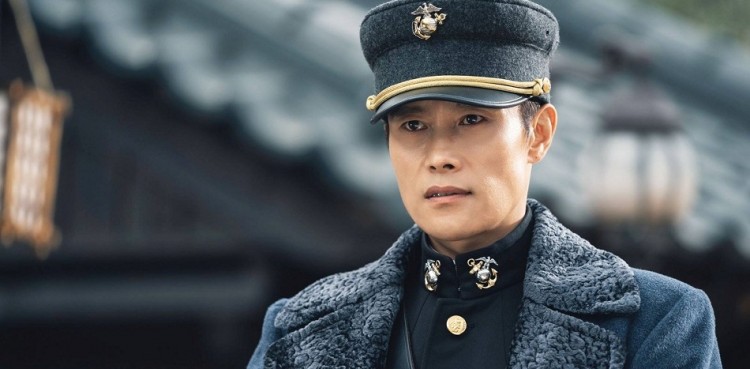 NU'EST W members sang the very emotional "And I" song for the hit Netflix series Mr. Sunshine. The song is part of the official soundtrack list of the K-drama.
"And I" was dropped on Monday along with a video of NU'EST W members recording the song and some clips from the TV series. The K-pop idols' calm vocals and the song's gentle lyric create an emotional atmosphere into the scenes shared by lead characters Marine Officer Eugene Choi (Lee Byung-hun) and aristocrat Go Ae-shin (Kim Tae-Ri).
The song also perfectly expresses the complicated relationship between the couple. The two continue to hide their relationship because of Ae-shin status as a noblewoman while Eugene was born into a family of servants. Watch the "And I" video below.
The Mr. Sunshine "And I" OST is not the first soundtrack that JR, Aron, Baekho, and Ren had done for a Netflix K-drama. In December 2017, they also lend their voices for A Korean Odyssey OST with the song "Let Me Out." This marked the band's first ever Korean drama song since their debut in 2012.
Mr. Sunshine is based in Shinmiyangyo or the US expedition to Korea in the late 19th century. It tells the story of a Korean boy born into a family of servants who runs away to board an American warship after his parents were killed by the aristocrat family that they served. He returns to his homeland as a US marine officer. He, however, falls in love with an aristocrat's granddaughter while learning about the dark scheme to colonize the country that he once ran away from.
Meanwhile, Mr. Sunshine still dominates the viewership ratings on its timeslot. It recorded a 15.02 percent nationwide rating and 17.37 percent in Seoul viewers for its August 26 episode. This is the second highest rating the show recorded since its premiere over a month ago.
Mr. Sunshine also retains its position on the top spot of the Most Buzzworthy Drama for the third week of August. The period drama is at No. 1 followed by JTBC's My ID is Gangnam Beauty in second place. SBS romance/comedy series Thirty But Seventeen is at No. 3 while Familiar Wife and Lovely Horribly are in fourth and fifth place, respectively.
Mr. Sunshine airs every Saturday and Sunday at 9 p.m. KST on tvN. It is also available via streaming on Netflix.
© 2020 Korea Portal, All rights reserved. Do not reproduce without permission.