Lee Min Ho, Suzy Bae Breakup: Lee Dong Wook's Ex May Have Fallen Out Of Love With 'Legend Of The Blue Sea' Actor During Romance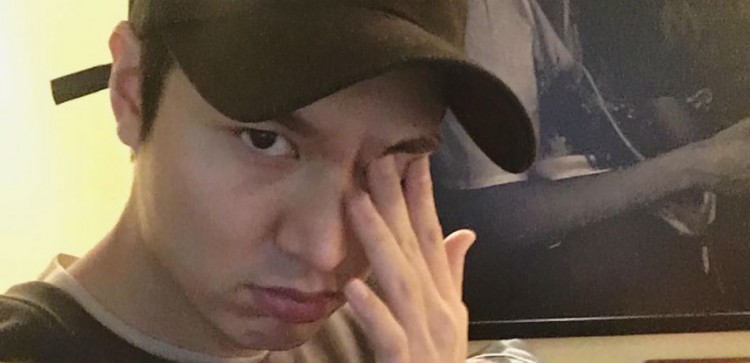 Lee Min Ho and Suzy Bae's breakup may have happened two years ago, but fans are still baffled as to what really happened to the former South Korean power couple's relationship. Now, reports are claiming that the While You Were Sleeping actress may have cheated on the Legend Of The Blue Sea star, which eventually led them to Splitsville.
The 23-year-old actress and singer seemingly revealed the cause of her split with Lee Min Ho without making it so obvious. Suzy Bae chose the song "I'm In Love With Someone Else" as her comeback single almost a year after debuting as a solo artist, and it left fans scratching their heads.
What made the former miss A singer's comeback track so intriguing is the fact that the lyrics pointed out to a woman falling in love with another man. Fans couldn't help but wonder if the new single is about Lee Min Ho and Suzy Bae's breakup.
One of the lines from the song reveals a fragile relationship. Suzy Bae tells the person that she was breaking up with, possibly now real-life ex-boyfriend Lee Min Ho, that "Do not hold onto a crumbling down sandcastle."
Also, Lee Min Ho and Suzy Bae's breakup happened just a couple of months before the latter's "I'm In Love With Someone Else" song was released. The former couple has never officially addressed their split.
Meanwhile, the actress' sudden change of taste in men might be the reason for Lee Min Ho and Suzy Bae's breakup. The While You Were Sleeping star seemingly hinted that the Boy Over Flowers is a little too skinny for her.
"In the past, I liked a person that's sexy. I really liked Ian Somerhalder back then," Suzy Bae said, during her appearance on the reality show Off The Record. "But more recently, I like someone like Choo Sung Hoon. He's strong and looks like he can fight at UFC. I like someone who would be able to protect me."
Suzy Bae is then started dating Goblin star Lee Dong Wook. However, their romance ended in Splitsville as well. Lee Min Ho, on the other hand, is currently serving his mandatory military duties, so it appears that he is still too busy to find a girlfriend.
© 2020 Korea Portal, All rights reserved. Do not reproduce without permission.