DIA's Jueun Denies Dating 'Goblin' Star & BTOB Singer Yook Sungjae, Saying They Are Not Even Friends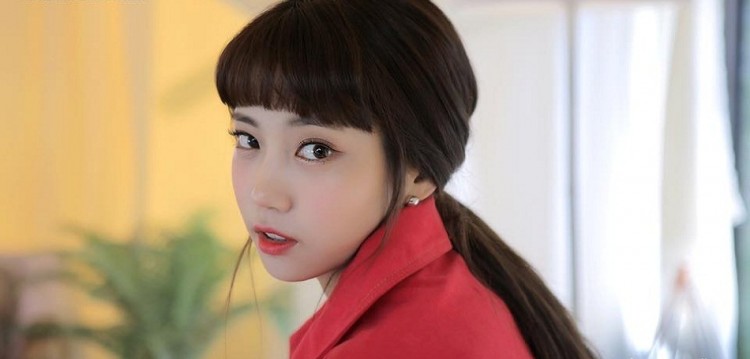 DIA member Jueun has spoken. She is not dating BTOB idol Yook Sungjae. Jueun stressed that they are not even friends.
The K-pop female idol and Sungjae have been the center of dating rumors for weeks now. The speculations that the two are in a relationship since January stemmed from reports that they were seen together in an event. Sungjae and both of his and Jueun's agencies already refuted the rumors.
Jueun recently sat down for a round of interviews and personally denied that she is hanging out with the Goblin actor. Jueun said she was shocked when she first heard of the rumor because she and Sungjae are not friends.
"The rumors aren't true. They just popped up out of the blue. I saw the article during my promotions, and I was dumbfounded," she said (via Soompi).
Jueun further explained that there was only a time when she and Sungjae just happened to be at the same place because of their mutual friend. She added that they don't contact each other personally because they are not friends.
Jueun that even her bandmates were surprised at the news as it was DIA's first dating rumor and they did not expect any of them will get into one. The eight-member DIA recently made a comeback with their latest mini-album Summer Ade with the title track "WooWoo."
BTOB idol Sungjae also recently denied that he is dating DIA member Jueun in a very clever way. During BTOB's V Live broadcast recently, the Goblin actor sent a message to those who are spreading dating rumors about him and Jueun through his paper cup. During the broadcast, he lifted up his paper cup to take a sip of his drink.
The phrase "먹금" was written at the bottom of his cup. It means meok-geum which is an abbreviation for "feeding is forbidden." But the phrase also connotes "Don't pay attention to useless words or actions."
Dating among young adults like Sungjae and Jueun seems to be trivial to many but for K-pop idols, it is not. Most of the entertainment companies in South Korea impose a dating ban on their idols mainly to help their artists focus on their schedule and their fans. Some believe that K-pop artists are obliged to follow the ban so their fans will not get disappointed and the idol's popularity may not suffer. Others said dating ban is being imposed to protect K-pop couples from their sasaengs or obsessive fans.
© 2019 Korea Portal, All rights reserved. Do not reproduce without permission.