Netizens Slams Plan Of Justin Bieber's Manager To Make K-Pop Movie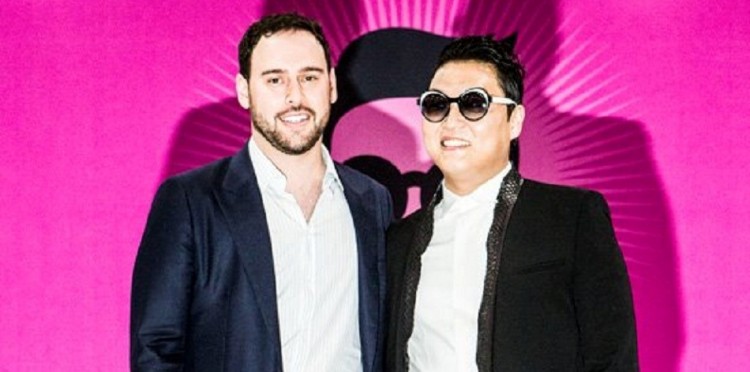 American studio Fox 2000 is doing a K-pop movie that was pitched by Justin Bieber's manager, Scooter Braun. However, it receives a cold reception from the netizens.
The 21st Century Fox brand acquired the rights to a feature film that is focused on the Korean music industry from SB Projects, an entertainment and media company founded by Braun. Apparently, the movie will tell the story of an Asian-American teen who becomes a top competitor on the toughest K-pop competition show in South Korea.
No details have been revealed about the movie as of yet other than the scriptwriter who will pen the story. According to The Hollywood Reporter, Elyse Hollander has been tasked to write the script for the K-pop flick. Hollander is best known for writing the script for Blonde Ambition. It is a biopic about Madonna and her rise to fame.
K-pop fans quickly slam the plan, saying they are not convinced that a K-pop movie should be done by American companies and creative crew. Others said foreign companies are only taking advantage of the current Hallyu popularity around the world.
Some also pointed out Braun's track record when it comes to managing K-pop artists. Braun currently manages singers Justin Bieber, Ariana Grande, Kanye West, and K-pop idol CL. He also worked with "Gangnam Style" hitmaker PSY.
"He [Braun] has already flushed CL's and Psy's American dreams down the drain so who better to kill the burgeoning Kpop influx into the US," one K-pop fan commented.
"Basically Fox is letting the white guy who's done nothing to help CL's career get to produce a movie on the K-pop industry?" a fan asked. Another fan said Braun should help CL first in promoting her solo career before making a movie about the Korean Wave.
"How about Scooter stop messing with K-pop until he helps to release and promote CL's album," the fan wrote.
For quite some time now, CL fans have been demanding the singer's label, YG Entertainment, and her manager Scooter Braun to release the solo album of the former 2NE1 member. Both Braun and YG Entertainment were slammed by CL's fans for the delay in launching the K-pop idol's solo career.
Some fans also accused Fox and Braun of riding to the success of the movie Crazy Rich Asians. The news about the K-pop movie came amidst the Hollywood's growing recognition on the audience's interest in diverse casting and storylines. It was proven by the success of Marvel's Black Panther and most recently by Crazy Rich Asians, which earned so far $26.5 million at the U.S. box office.
It is worthy to note that the untitled K-pop movie is not Braun's first produced film. He had funded Never Say Never, a 2011 documentary film about Justin Bieber. It is one of the highest grossing music documentaries in domestic box-office history after earning over $100 million worldwide. Braun is also one of the executive producers for CBS TV series Scorpion.
© 2019 Korea Portal, All rights reserved. Do not reproduce without permission.