Park Bo Gum Rocks Longer Hairstyle & Fans Are Going Crazy About Song Joong Ki's Pal's New Look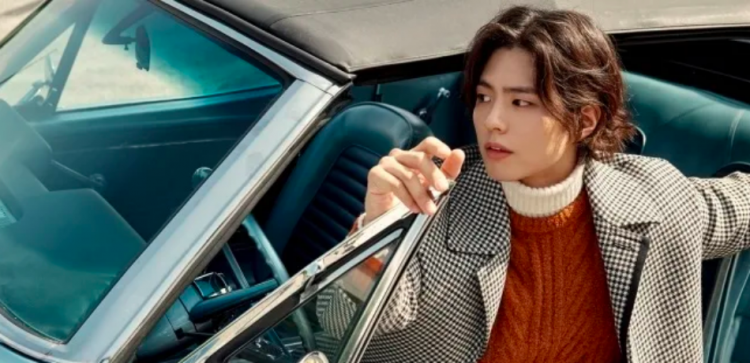 Park Bo Gum had been rocking a longer hairstyle, and many thought that the length gave him a softer look. Although fans believe that the Love in the Moonlight actor looks great with any kind of haircut, the longer style appeared to be the most popular.
The last time fans saw the 25-year-old South Korean actor on screen was when he played Yi Yeong in Love in the Moonlight. Park Bo Gum had a really short haircut at the time, so seeing the beloved star with much longer hair was quite refreshing. In fact, many agreed that it's the hairstyle that suits him best.
Song Joong Ki's pal showed off a much-longer hairstyle for the 2018 F/W line for the clothing brand that he's modeling. As expected, his hair, style, and overall look dropped a lot of jaws. Park Bo Gum showed a more matured side of him and netizens couldn't stop staring.
"My heart dropped as soon as I clicked this!! Park Bo Gum's mood is so amazing," one fan said. "Totally fall vibes!!" another one commented.
Despite being known for his short hair, his new look has definitely attracted a lot of admirers. Netizens were truly amazed at how well he can pull off all the different looks.
"His visuals are crazy," a fan shared. "My heart…" one wrote. "He's crazy handsome," another one said. "Wow, I'm at a loss for words…Park Bo Gum's visuals are top quality. The mood though…" the fan noted.
Meanwhile, Park Bo Gum is already confirmed to be a part of the upcoming drama titled Boyfriend. With his new look, fans became even more excited to see him in the new series.
"What's happening with his face. Seriously he's so damn handsome. I'm so excited for Boyfriend," one fan said.
"Words can't describe…this is just daebak. He looks like a mature foreign actor. I'm falling in love with him all over again. Park Bo Gum fighting! Boyfriend fighting!" another one shared.
© 2023 Korea Portal, All rights reserved. Do not reproduce without permission.