'NCIS: New Orleans' Alum Shalita Grant's New Character in 'Santa Clarita Diet' Season 3 Could Be Sheila's Next Meal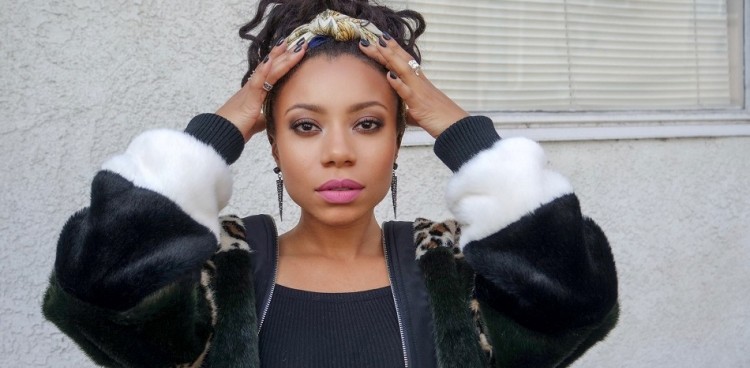 Former NCIS: New Orleans star Shalita Grant will play a federal agent role once again. But this time around, it will be in the dark comedy TV series Santa Clarita Diet.
Grant has been cast to portray the recurring role of FBI agent Tess Rogers in the upcoming installment of the Netflix original series. Agent Rogers will be in Santa Clarita to investigate an explosion that occurred in a fracking site in the area.
It could be assumed that it is the same explosion that occurred in Season 2 finale in which Sheila (Drew Barrymore) and Joel Hammond's (Timothy Olyphant) daughter, Abby (Liv Hewson), is involved in. While it looks like the explosion works in favor of the Hammonds, an FBI agent at their doorstep could also mean a problem for the family or possibly a meal for Sheila.
The Hammond couple had killed in the past. For Sheila, it is more on to quench her craving for human flesh. For Joel, he killed Ed Thune (Gerald McRaney) to save others from getting hurt.
Grant's fans are crossing their fingers that Agent Rogers will not be eaten by Sheila when she started to suspect Abby's involvement in the explosion. Some are also expecting a possible clash between sheriff's deputy Anne Garcia (Natalie Morales) and Agent Rogers. How will Anne deal with the presence of an FBI agent in her backyard? Anne now believes that the blast at the fracking site, which Rogers will investigate, is a sign from God and Sheila is an instrument of God that is doing His works.
Many are also hoping that Grant's character will be promoted to series regular when Santa Clarita Diet is renewed for Season 4. Netflix announced that Santa Clarita Diet has been renewed for Season 3 back in May. The streaming giant has yet to confirm a premiere date for the 10-episode Season 3 but it is expected to be released earlier next year.
Santa Clarita Diet follows the life of the Hammond family after a shocking transformation of the household's matriarch, Sheila. She turned into a zombie who craves human flesh. Her husband Joel and daughter Abby supported her and deal with her new dietary needs.
Grant played the role of NCIS Agent Sonja Percy in NCIS: New Orleans. Percy was a recurring character on the first season of the series. She was promoted to series regular in Season 2. Percy bid her farewell to her team in last season's "High Stakes" episode.
Meanwhile, Grant recently tied the knot to her girlfriend, commercial director Sabrina Skau, in an intimate ceremony in California earlier this month. The two began dating in October 2016 after meeting on a dating app. They were in a long distance relationship for a year as Grant is filming in New Orleans for NCIS: NOLA.
© 2023 Korea Portal, All rights reserved. Do not reproduce without permission.