Korean Singer Eric Nam Shows Support To Fellow Asian Artists; Helps 'Crazy Rich Asians' To Achieve #GoldOpen In The US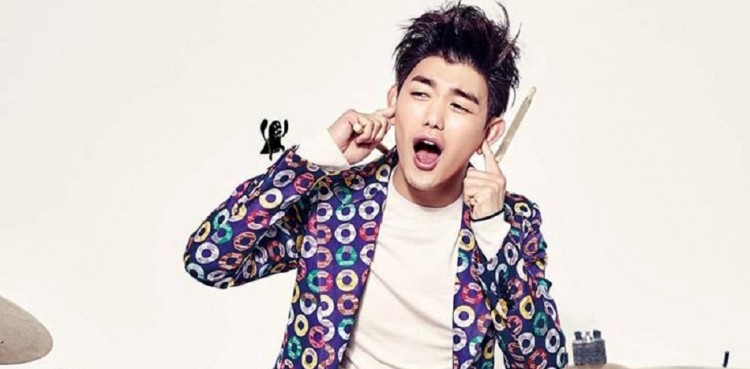 Korean-American singer/host Eric Nam is showing his full support to his fellow Asian artists. Nam bought a theater screening of Crazy Rich Asians to support a US campaign to see the romantic comedy movie achieve a "gold open" in the country.
The singer invited all family, friends, and his fans to watch the movie with him for free at a theater in his Atlanta, Georgia on a first come, first serve basis. In a social media post, Nam said revealed he had bought an evening showing of the movie so many could watch it for free. He also explained his reason why he is supporting Crazy Rich Asians.
"Because we're tired of being under and misrepresented in mainstream media and we want decision makers to understand that WE ARE HERE, WE ARE ABLE, WE ARE INFLUENTIAL AND WE ARE IMPORTANT.
We're not just tech geeks, math nerds, and ninja assassins. We are brilliant, beautiful, sexy, hot, and much more. The success of Crazy Rich Asians is about US. OUR community," the 29-year-old artists wrote on Instagram along with the invite for the 6 p.m. local time screening on August 16. The movie opens in theaters in the United States on August 15 and has been given an average grade of "A" on CinemaScore's A+ to F scale.
Eric Nam is not the one celebrity who is aiming for the success of Crazy Rich Asians. About 200 celebrities and organizations are buying out cinema showings and promoting the movie online with the hashtag #GoldOpen. Among the Asian supporters of the film are Olympic medalists Alex and Maia Shibutani and Family Guy writer Teresa Hsiao.
Nam is one of today's most the famous faces in South Korea's entertainment industry. He hosted several TV shows including After School Club and its spinoff, The ASC After Show, from 2013 to 2016. He also appeared in MBC's Section TV where he had interviewed some of the A-listers in Hollywood.
The singer was named one of GQ Korea's Men of the Year for 2016. He was also honored by Forbes Magazine in its 2017 30 Under 30 Asia as one of the celebrities who use their name to make a difference. Eric Nam is the founding director of Kollaboration Boston chapter, a nonprofit organization that promotes Asian-American talents across the U.S.
Meanwhile, Crazy Rich Asians has grossed $5M on its opening day. It was earlier projected to gross $18-20 million over its five-day opening weekend. But it was later adjusted to $23M-$25 million after PostTrak exit polls show 85 percent overall positive reviews, 4 1/2 stars, and a 68 percent definite recommend ratings, Deadline reported.
Crazy Rich Asians is based on the best-selling novel of the same name by Singapore-born author Kevin Kwan. The rom-com movie follows a young Asian American woman who travels to meet her boyfriend's family, only to find out they are one of the richest in Singapore.
The movie has an all-Asian cast. It stars Constance Wu as Rachel Chu and Henry Golding as Nick Young. Malaysian actress Michelle Yeoh is also in the movie along with Lisa Lu and American rapper Awkwafina among others.
© 2019 Korea Portal, All rights reserved. Do not reproduce without permission.