2NE1 Alum Park Bom Teases Comeback; Greets Fans As The D Nation Entertainment New Artist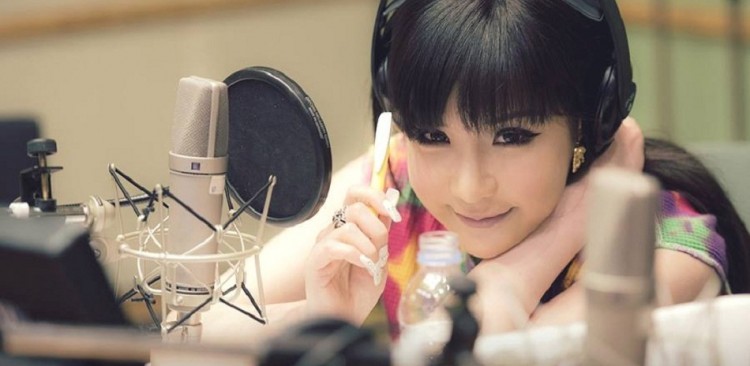 Former 2NE1 member Park Bom is coming back soon but under a new agency. For the first time, the singer has officially introduced herself as a D Nation Entertainment artist in a post on the label's official Instagram account.
Park Bom shared some selfies which she captioned, "Hello official~~." D Nation, on the other hand, posted a video of the female idol while is talking to her manager.
D Nation is a newly-established company that was introduced in June. It was founded by a Korean-American producer named Scotty Kim and creative director Ray Yeom. Park Bom is their first singer, but the company also plans to debut a boy or girl band in the future.
Bom has been teasing about her solo comeback on social media for quite some time now. 2NE1 fans shared their excitement when it was finally confirmed that Bom is with a new label and is preparing to be back on stage again. Many believe that she has the talent to slay the music charts as a solo artist. Others praised the singer for her resilience after the drug smuggling scandal in the past.
In 2010, Park was accused of trying to smuggle over 80 capsules of a controlled substance from the US to South Korea via mail. Bom's management company at the time, YG Entertainment, issued a statement saying that the medication had been prescribed to the singer by her doctor in the US to treat a psychological condition that was caused by childhood trauma.
The case against Park Bom was dismissed. The singer left her reality show Roommate and subsequently went into a hiatus. In November 2016, the singer's contract with YG Entertainment ended. When Bom decided not to sign a new deal, K-pop group 2NE1 got disbanded.
In April, Bom grabbed the headlines once again after MBC's PD Notebook aired an episode featuring the singer's case. Following the broadcast, Bom spoke about the scandal for the first time and revealed that the medication she was taking is for her Attention Deficit Disorder. Many expressed their support to Bom and also spoke about the issue of mental health that is still being stigmatized in South Korea.
© 2023 Korea Portal, All rights reserved. Do not reproduce without permission.