'Goblin' Star & BTOB Member Yook Sungjae Cleverly Dismisses Dating Rumors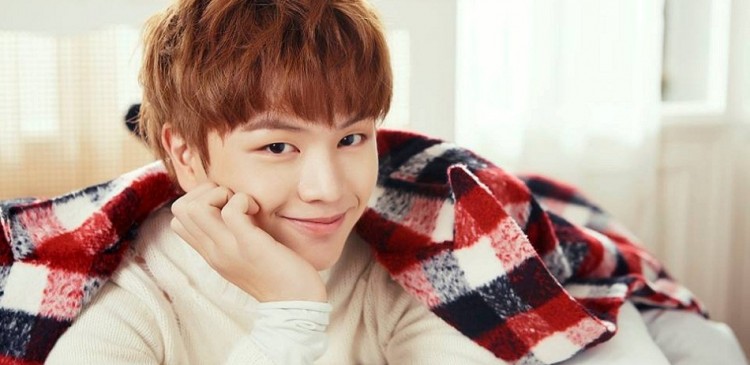 If there is someone who can deny dating rumor with class and wit, that is Goblin actor and BTOB member Yook Sungjae. The singer/actor cleverly dismiss rumors that he is dating DIA member Jueun and many netizens are impressed by how he managed to do it.
Both Sungjae and Jueun's agencies earlier denied the rumor that the two are hanging out. Their labels have confirmed that the Sungjae and Jueun recently attended the same event with some of their friends, but they did not go together to the gathering. DIA's agency MBK Entertainment added that the two do not even know each other well.
Although BTOB's agency Cube Entertainment already shut down the rumor, Yook Sungjae still dealt the issue on his way. During the live broadcast of BTOB on Naver's V Live, the K-pop idols watch a touching video from their fans ahead of the military enlistment of their leader, Eunkwang. They also choose their next leader and talk about the band's search ranking.
Eunkwang said BTOB is currently at No. 3 in the real-time search rankings. Then Yook Sungjae added that they have been high in the rankings specifically on the day of the broadcast
"I wonder if it's because of our V Live?" he said while Eunkwang laugh.
The Goblin actor then throws shade on those who are spreading dating rumors about him in a way that nobody would have expected. He lifted up his paper cup to take a sip of his drink. Fans quickly notice that there was something written on the bottom of his cup.
It the phrase "먹금" was written at the bottom of the cup. It means meok-geum, which is an abbreviation for "Feeding is forbidden." But the phrase is now often used to mean "Don't pay attention to useless words or actions."
Many netizens are impressed with the message that Yook Sungjae would like to impart and also raised the young singer on how he handles the rumor. Many said Sungjae did not utter much about the issue, but his written words say it all.
"How did he even think of that? This is why people who work in television are always saying he's smart," one fan commented.
"He dealt with that like someone who's been in the business for almost 30 years would. He's always neat and efficient. This is why everyone likes him," another fan wrote.
Meanwhile, BTOB member Minhyuk will assume as the temporary leader of the group while Eunkwang is in the military. Eunkwang is scheduled to enlist as an active duty soldier on August 21. He has been the leader of BTOB since the group debut in 2012.
The boys' recent V Live was their final broadcast as a whole group before Eunkwang leaves for the army. The K-pop group also recently held their fifth concert, titled 2018 BTOB Time - This Is Us, at the Olympic Gymnastics Arena.
이거는 방송 짬바 30년은 되야 나오는 여유로움 아니냐 ㅋㅋㅋㅋㅋㅋㅋㅋㅋㅋㅋㅋㅋㅋㅋㅋㅋㅋㅋㅋㅋㅋㅋㅋㅋㅋㅋㅋㅋㅋㅋㅋㅋㅋㅋㅋㅋㅋㅋㅋㅋㅋㅋㅋㅋㅋㅋㅋㅋㅋㅋㅋㅋㅋㅋㅋㅋㅋㅋㅋㅋㅋㅋㅋㅋ 드립치고 먹금 종이컵으로 물 마셔버리기 ~! pic.twitter.com/I7XJ4Yh1GK — 푼 크 툼 (@p_nct_m) August 13, 2018
© 2021 Korea Portal, All rights reserved. Do not reproduce without permission.