'Grey's Anatomy' Season 15 Update: Meredith May Have A New Hunk Lover This Season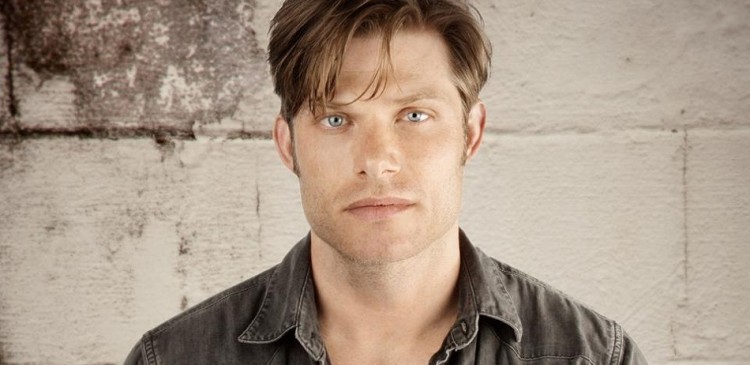 Grey-Sloan Memorial Hospital is set to welcome another "God" in the medical institution. Nashville alum Chris Carmack is joining the cast of Grey's Anatomy Season 15 as the so-called "Ortho God," and he could be a new love interest for Meredith Grey.
The ABC medical drama had "McDreamy" and "McSteamy" in the past. This time around, it will have the "Ortho God" in the OR. Carmack will play the role of an orthopedic surgeon.
The show, however, has yet to reveal Carmack's character name and details of his life other than his nickname, the "Ortho God." Most likely he is known as such because of his exceptional medical skills in bones, tendons, and the likes, and undeniably, he is incredibly handsome.
Is Carmack's character the new love interest for Meredith (Ellen Pompeo)? Showrunner Krista Vernoff previously teased that love is coming for Mer in Season 15. The Grey-Sloan surgeon did date a few men after her husband Dr. Derek Shepherd (Patrick Dempsey) died, but all of it did not last long.
"As the showrunner, I can confirm for you that Meredith Grey is very much a part of our Season of Love," Vernoff said.
If the "Ortho God" will not be paired with Mer, the character is still expected to be the center of attention among female attendees, residents, interns, and nurses in Grey-Sloan. Carmack may also attract (or bring back) more female viewers to the show. Aside from portraying Will Lexington in Nashville, Carmack also appeared in The O.C., Desperate Housewives, Smallville, and NCIS.
Meanwhile, Chris Carmack's character will come to Seattle to work at the premier hospital, presumably as Callie Torres' (Sara Ramirez) replacement as chief of ortho. As Grey's Anatomy creator Shonda Rhimes already said there is a slim chance right now that Ramirez is coming back in the show.
Rhimes earlier revealed that they tried to get the actress back in the show even for just a guest appearance. Grey's wanted Ramirez to reprise her role in Season 14 finale to give her character's former wife, Arizona (Jessica Capshaw), a sweet farewell.
However, rival network CBS allegedly did not let Ramirez do it. The actress currently stars in CBS political drama Madam Secretary. As per TVLine report, a CBS source denied that someone from ABC or Grey's Anatomy asked them about the availability of Ramirez, who left the medical drama in 2016.
Meanwhile, Kim Raver is coming back in Grey's as Dr. Teddy Altman while fan-favorites Capshaw and Sarah Drew (Dr. April Kepner) exited the show last season. Grey's Anatomy Season 15 is scheduled to have a two-hour premiere on September 27 at 8 p.m. ET on ABC.
© 2023 Korea Portal, All rights reserved. Do not reproduce without permission.