K-Drama 'Thirty But Seventeen' Episode 13 Spoilers: Woo Seo Ri & Gong Woo Jin Are Going On A Date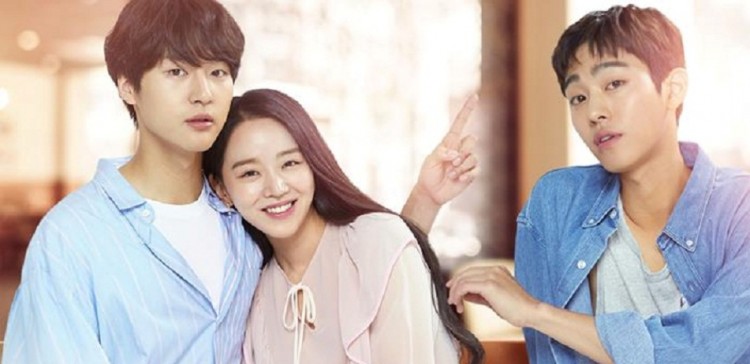 Things are getting better between Woo Seo Ri and Gong Woo Jin in hit K-drama Thirty But Seventeen. In fact, it looks like they are going on their first official date this week.
SBS has released some stills for the upcoming episode of the rom-com series. It features Seo Ri (Shin Hye Sun) and Woo Jin (Yang Se Jong) onboard what seems to be a train and they are seating next to each other.
One of the photos shows the two staring into each other's eyes while the other image features Woo Jin lovingly gazes at Seo Ri. K-drama fans are excited to know where the two are heading. It has been teased that Woo Jin will finally reveal his feelings towards his house guest in the upcoming episode.
"Woo Jin will begin to express his feelings for Seo Ri starting from this week's broadcast. Their awkward but fresh romance will give viewers a pleasant thrill," Soompi quoted a show's staff as saying.
The previous episode ended with a sweet moment between the two lead characters. It looks like Woo Jin is ready to forget about his traumatic past and will finally reveal his feelings towards Seo Ri as he swipes her tears while the latter is peeling some onions.
Viewers are also anticipating Yoo Chan's (Ahn Hyo Seop) next move. Is he going to tell Seo Ri how he feels about her despite their age gap? In last week's episode, Chan has realized that he is helping Seo Ri not only because he sympathizes to what happened to her but rather he is falling in love with her. Another encounter between Seo Ri and her childhood rival Kim Tae Rin (Wang Ji-won) is also expected this week.
Thirty But Seventeen follows the story of aspiring violinist Woo Seo Ri who fell into a coma when she was 17 years old after being involved in a vehicular accident. She woke up 13 years later and was shocked to find out that she is already 30 years old. She later found out that her uncle and aunt had already abandoned her and her family house was sold to new owners. On the other hand, Gong Woo Jin isolated himself and only focuses on his work as a stage designer as he blames himself for what happened to his young love 13 years ago.
Meanwhile, the SBS show continues to top viewership ratings for its timeslot. Nielsen Korea recorded 11 percent ratings in the metropolitan area and a 9.1 percent nationwide score for the August 7 episode. It was the highest rating the show had so far. Thirty But Seventeen airs every Monday and Tuesday at 10 p.m. KST.
© 2019 Korea Portal, All rights reserved. Do not reproduce without permission.