'Descendants of the Sun' Star Reveals Almost All Male Cast & Crew Members Of Hit K-Drama Fell For Song Hye Kyo's Charm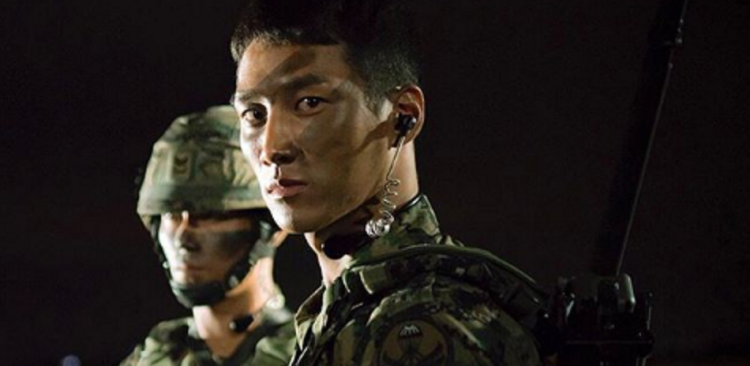 Descendants Of The Sun star Song Hye Kyo is one of the most beautiful and talented Korean actresses today. It turns out that her now-husband and DOTS co-star Song Joong Ki is not the only one who fell for her charm during the filming of the TV series.
Actor Ahn Bo Hyun has confessed that he had a crush on Song Hye Kyo and added that he is not the only one. Ahn admitted during an appearance on MBC's Radio Star that almost all male cast and crew members fell to Hye Kyo's charisma. He explained the exact moment he fell for the actress and why he finds the other half of the SongSong couple very attractive.
"The majority of the male cast and crew of DOTS deeply fell into Song Hye Kyo's charms. I fell in love with Song Hye Kyo during the team dinner. She's a famous actress, so I expected her to show up all fully dressed up, but she came bare face with her hair up. She just seemed so chill," said Ahn Bo Hyun who played the role of Sergeant First Class Im Gwang-nam, a.k.a. Piccolo, in DOTS.
Ahn Bo Hyun also talked about his close friend and fellow actor Kim Woo Bin during Radio Star guesting. Ahn said he had a chance to chat with The Heirs star recently and admitted that he cried once he heard Kim's voice.
"We talked on the phone a couple of days ago. It was the first time in a long while. I think it had been a couple of months, and [hearing his voice] made me cry. I texted him yesterday letting him know that I was going on Radio Star, and he was so happy for me," he told the show's hosts.
Ahn also revealed that Kim is doing much better now. In May 2017, the latter was diagnosed with nasopharyngeal cancer. Kim has been undergoing treatment since. In a recent statement from Kim Woo Bin's agency SidusHQ, it stated that the actor's condition has improved and he has been exercising again.
Meanwhile, Ahn Bo Hyun is set to appear in the new K-drama Hide and Seek. His DOTS co-stars Song Hye Kyo and Song Joong Ki, on the other hand, will have their TV comeback very soon. Song Joong Ki has confirmed that they are returning on television for the period-fantasy drama titled Asadal Chronicles.
Additionally, Song Hye-kyo will also star in K-drama Boyfriend along with Love in the Moonlight actor Park Bo-gum. The upcoming show is set to premiere later his year.
© 2020 Korea Portal, All rights reserved. Do not reproduce without permission.