iKON Pays Tribute To Their Cute Fans; Holds Hilarious 'Love Scenario' Sing-Along Event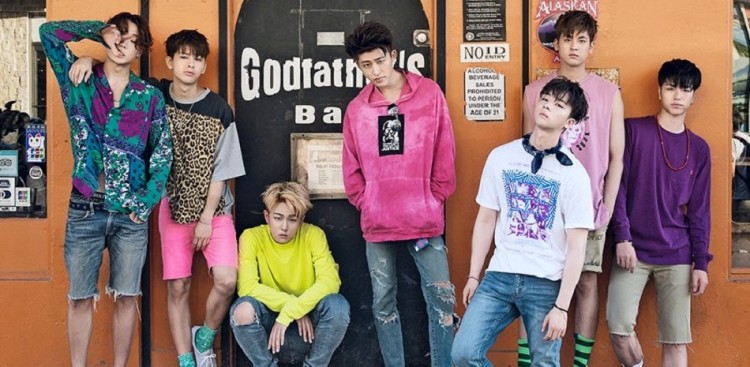 iKON regrets not doing a kindergarten or elementary school tour for their cute fans. Instead, they hold a special event for the kids who can't stop singing their song and they have proven that the "Love Scenario syndrome" do exist.
At the event, the iKONICs are performing their cover of the song when the K-pop group appears on stage. B.I, Bobby, Jinhwan, Ju-ne, Yunhyeong, Donghyuk, and Chanwoo perform the "Love Scenario" as their fans happily sing along. Children also walk up on stage that makes the members smile.
The iKON members were amazed on how the song became kids' favorite. "To be honest, it still feels surreal. I wonder what's going on and think that it's amazing," Jinhwan said about the experience at the special event.
"What's really amazing is that the kids also sing along to the rap. I thought, 'Wow. The kids' levels have really increased,'" Yunhyeong added.
iKON leader B.I, who also wrote the "Love Scenario" lyrics, previously admitted that they would have done a kindergarten or elementary school tour if they had known earlier that it is a viral song among children. Ikon still made the kids very happy when they sang along with them.
"Love Scenario" was released earlier this year. It topped Korea's Gaon Chart's digital, download, and streaming charts for the first half of 2018 and quickly become the most popular song among South Korean kids. Children can't stop singing the tune at home and even at school.
Kids love the song due to its melody and easy to follow lyrics. Music experts have compared "Love Scenario" to well-known children's songs that have simple and repetitive lyrics which make it easy for them to follow. However, some teachers are prohibiting their pupils from singing the song in classrooms after some parents expressed their concern that their children have fallen into the "Love Scenario syndrome."
Meanwhile, iKON had their comeback on August 2 with the release of a new album, titled New Kids: Continue. The group is also set to kick off their 2018 Continue Tour in Seoul on August 18. The seven-member K-pop band will also perform for their fans in Taipei, Kuala Lumpur, Bangkok, Singapore, Manila, Jakarta, and in Hong Kong.
Additionally, iKON has been confirmed to appear on Idol Room to promote their latest single "Killing Me." The episode is scheduled to air on August 28 at 6:30 p.m. KST.
© 2019 Korea Portal, All rights reserved. Do not reproduce without permission.