Wanna One's Kang Daniel Reveals Important Woman In His Life & He Bought Her A New House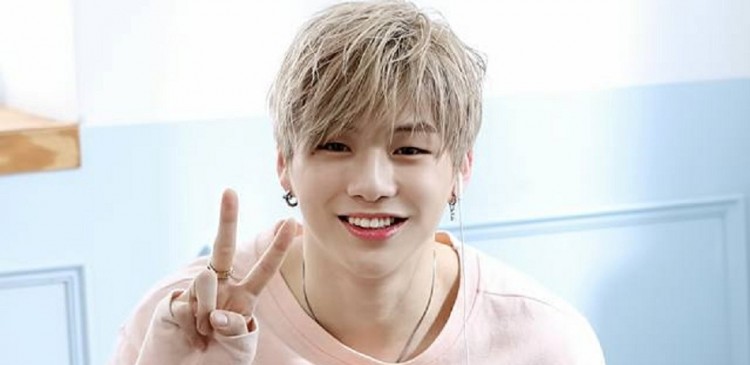 Wanna One member Kang Daniel remains a good person despite his popularity. He recently bought a new house for the very important woman in his life.
Kang Daniel revealed to his fans during a V Live broadcast that he purchased a new house for his mother. The K-pop idol admitted that he did some bad things that upset his mother when he was young. That is why he is making up for his mistakes in the past, and as a gift to her, he bought her a new house.
"During elementary school, I'd go to the PC room instead of going to my after-school academy. I was caught, and she used to get mad. Even thinking about it now, I feel really bad. However, I recently bought my mother a home. I'm treating my mom well now," Daniel revealed.
The Wanna One member also expressed concern to their fans who sleep late because they wait for the band's broadcast after a concert or a rehearsal. Daniel said he decided to do his V Live early so his fans can sleep early. Wanna One is currently in Singapore for their One: The World concert on July 13.
The K-pop singer also shared his current music playlist and some photos of his cat with his fans. When asked about his favorite items, Daniel said he loves to wear accessories.
Meanwhile, Kang Daniel climbed to the fourth spot of the most buzzworthy television appearances for the week of July 2-8. The return of It's Dangerous Beyond the Blankets improved Daniel's ranking. The top three spots were nabbed by Mnet's Produce 48 contestants Miyawaki Sakura, Yabuki Nako, and Jang Won Young.
It's Dangerous Beyond the Blankets aired is Season 1 finale on July 12. On their last episode, cast members Daniel, actor Lee Yi Kyung, Highlight's Yong Junhyung, and NCT member Mark got together to watch a soccer game on television. The Loco Show host Loco and his friends Gray and Woo Won Jae also dropped by the dorm and joined the cast in their game using watermelon seeds, lemons, and whipped cream. They also opened up about their experiences in the show.
Kang Daniel revealed that he wanted to return to It's Dangerous Beyond the Blankets. He admitted that the variety show is memorable for him since it is his first.
"I met many older brothers [during the pilot special] and thought that it was a great variety show, so I really wanted to be the first to join the cast if the show was picked up for regular programming. I was able to come and make many good memories, so I'm really happy," the Wanna One idol said.
© 2023 Korea Portal, All rights reserved. Do not reproduce without permission.