iKON's 'Love Scenario' Banned By Some Korean Teachers In Their Classrooms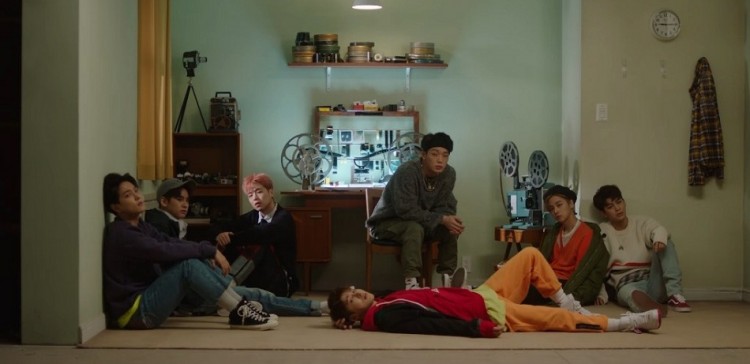 Some teachers in South Korea are prohibiting their students from singing the iKON hit single "Love Scenario" in classrooms. The decision was reached after some parents expressed their concern that their children have fallen into what is called the "Love Scenario syndrome."
In online community sites for mothers, many moms showed concern about their children repeatedly singing the iKON hit song. Some also pointed out that although their kids adore "Love Scenario," the lyrics and story behind the song are inappropriate for them, AllKpop reported.
However, there are also teachers who use "Love Scenario" in their lesson instead of banning it. They teach their pupils proper Korean grammar using its lyrics. Some also uploaded photos of children's handwritten lyrics of the entire song, while others sing the iKON song while doing some chores.
Music executive Yang Hyun Suk of YG Entertainment recently shared a compilation of clips made by a fan featuring children chanting "Love Scenario" together. He captioned the video: "What's going on?" along with the hashtag #LOVE_SONG_FOR_CHILDREN.
Apparently, kids love iKON's latest song because of its addictive melody and easy to follow lyrics. A 10-year-old student said other K-pop groups' songs are not too fast and have English lyrics, making it hard for them to sing along.
"Except for the rap part, the speed is similar to a children's song and the scale is also quite simple. There are not many difficult wordings in the lyrics and the melody constantly repeats so it's easy to sing along and also play around with it by changing up the words," AllKpop quoted music director Lee Min Sook saying. Lee is known as the man in charge of the popular Korean kids program Bbo Bbo Bbo.
"Love Scenario" is the title track of iKON's latest album Return. It is the boy group's biggest hit so far. The song achieved all-kills when it peaked at No. 1 on numerous digital platforms. This makes them the second Korean boy band, next to BIGBANG, to reach the top spot in more than seven music charts. "Love Scenario" has been at No. 1 spot on real-time music charts for 43 consecutive days.
Meanwhile, iKON is currently busy prepping for their 2018 Continue Tour. The band recently announced the tour dates for the Asia leg, and it will kick off in Seoul on August 18.
B.I, Bobby, Jinhwan, Ju-ne, Yunhyeong, Donghyuk, and Chanwoo will also perform for their fans in Taipei, Kuala Lumpur, Bangkok, Singapore, Manila, Jakarta, and Hong Kong. iKON will also hold 10 concerts in Japan after their 2018 Continue Tour.
© 2019 Korea Portal, All rights reserved. Do not reproduce without permission.