Korean Fashion Alert: BLACKPINK & BTS Dazzle With Signature Styles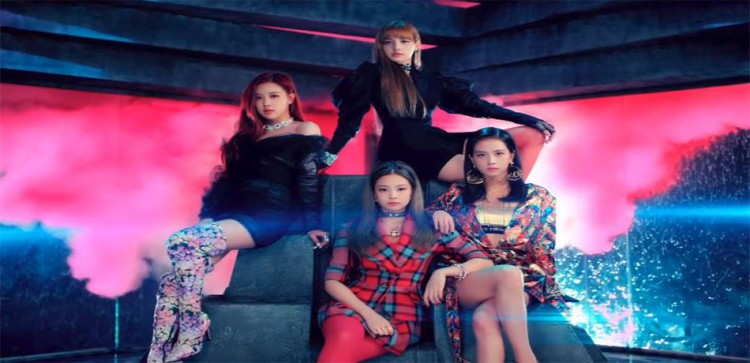 The undeniable popularity of all things South Korean has been prevalent in various beauty, music, and entertainment industries across the world. On the fashion forefront, K-pop groups such as BLACKPINK and BTS have been identified as fashion icons given their unique stylings and eclectic mix of designs.
Korean fashion became a popular trend following the rise of K-pop artists and celebrities. Music videos and red carpet appearances that showcased the different looks of South Korean stars further paved the way for designers to introduce K-pop fashion to a wider audience. The seven talented musicians that comprised the multi-awarded group BTS even wowed critics with the distinct styles they wore at the 2018 Billboard Music Awards.
Held in May, BTS band members V, RM, Jin, Suga, Jungkook, Jimin, and J-Hope each wore casual chic ensembles that exemplified their growing confidence being part of the Hollywood music industry. Vogue even described the "Fave Love" crooners' K-pop fashion styling as a clear indication that the group is now "fully comfortable on US soil" after having acquired their own spot in the global music market.
BTS band members also continue to dazzle fashion experts with their signature styles. Vogue even named V as a fashion icon given the said celebrity's various looks from stylish red carpet ensembles to comfy chic attires. Highlighting the singer-actor's diverse Korean fashion choices that combined various prints and colors, the said magazine complimented the K-pop star for his bold spirit.
Meanwhile, BLACKPINK also wowed avid fans with their unique blend of chic and comfy outfits. Fashionistas looking to mimic some of Lisa, Jisoo, Jennie, and Rose's hip K-pop fashion can visit the upcoming BeautyCon event that will also feature several popular Korean fashion and beauty brands, according to AllKpop.
BLACKPINK fans hoping to get their own "Realize Good" beauty tote bag will be given the chance to purchase the item at the said event. Part of South Korean model Irene Kim's brand, the said tote bag was previously worn by BLACKPINK members Jisoo and Jennie.
The upcoming BeautyCon will run from July 14 until July 15 at the Los Angeles Convention Center. Apart from the Korean fashion bazaar, the event will also feature product launches, beauty-related panels, and special meet and greet events with celebrities.
© 2023 Korea Portal, All rights reserved. Do not reproduce without permission.