'Blue Bloods' Season 9 Spoilers: Jamie's Engagement To Eddie May Affect His Relationship With Danny, Frank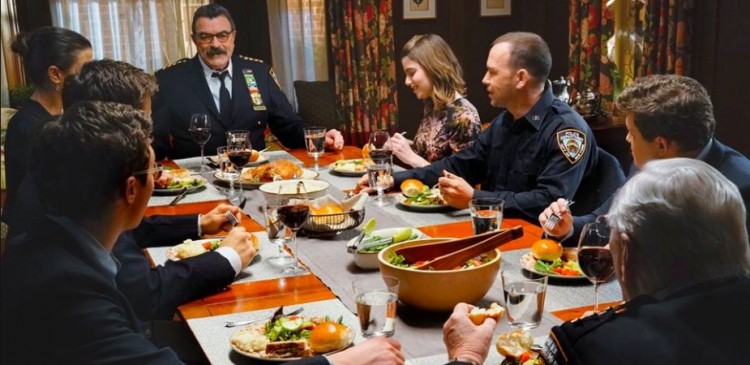 When Jamie (Will Estes) formally announced his engagement to Eddie (Vanessa Ray), it seemed like it would cause a big problem for the Reagan family. Would this affect his relationship with his brother, Danny (Donnie Wahlberg) and his father, Frank (Tom Selleck), in Blue Bloods Season 9?
Danny and Jamie's strong bond have stood the test of time. The two brothers have spent a lot of time-solving a number of cases together, and of course, during their weekly family dinners. Hence, according to CarterMatt, Blue Bloods Season 9 has a lot to explore in this sibling's story.
Danny is surely happy for his brother after Jamie announced his engagement to Eddie. However, as Donnie Wahlberg's character just lost the love of his life, it may be hard for him to see his brother get married. Although this may or may not be seen in Blue Bloods Season 9, he may feel the same.
Danny, too, may help Jamie plan his wedding. It can be a very heartfelt scene to see these two work together on a very special day of his brother's life. From this prediction, Dany and Jamie's bond may become closer than ever in Blue Bloods Season 9.
On the other hand, Jamie's father, Frank, seems to dislike his son's engagement to Eddie. Hence, this may affect the Reagan family's iconic dinners in Blue Bloods Season 9.
In an interview with TVInsider, Tom Selleck himself revealed that there would be tension between Frank and Jamie in Blue Bloods Season 9. As Jamie wanted Eddie to stay as his partner, the police commissioner believed it was a bad idea.
"Frank doesn't want him to be the first in NYPD history to ride with their fiancée," Selleck said. The 73-year-old veteran actor explained that if Jamie married Eddie and kept her as his partner, his judgment as a police officer could be affected. Although Frank wanted his son to be happy, he was worried about his "hyperactive sense of responsibility." As Frank already lost a son, Joe, in the line of duty, he feared Jamie might suffer the same.
CBS already announced the network's Fall TV lineup, per Country Living Magazine. This included Blue Bloods Season 9's release, which would be on Friday, September 28, at 10 to 11 p.m.
© 2020 Korea Portal, All rights reserved. Do not reproduce without permission.