Girls' Generation Alum Seohyun's Character In K-Drama 'Time' Works More Than Two Jobs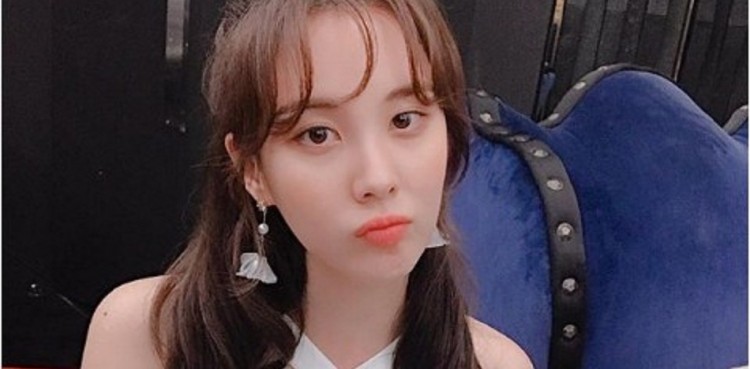 It looks like former Girls' Generation member Seohyun's character in the upcoming K-drama Time has at least two jobs. In the new still images released by MBC, Seohyun was seen dressed as a parking attendant.
The K-pop singer earlier shared some photos of her portraying her character, Seol Ji Hyun, in the new drama. The pictures showed Seohyun in a chef's outfit while taking a culinary exam.
The two sets of promo photos make sense since Ji Hyun is the breadwinner in her family. Her dream is to become a chef and travel to Paris. It seems that due to her family's financial difficulty, she is forced to work at least two jobs.
Time tells the story of a dying man, Cheon Soo Ho (Kim Jung Hyun). He tries to use his remaining time helping a woman, Seol Ji Hyun (Seohyun), whose life has been ruined because of him.
Soo Ho is the son of W Group CEO. He also owns a restaurant in the subsidiary company. Ji Hyun, on the other hand, is an optimistic woman whose family faced a tragedy when her younger sibling suddenly dies.
MBC also dropped promo photos of Seohyun and Kim Jung Hyun for Time. The images show Cheon Soo Ho and Seol Ji Hyun in the hospital. Soo Ho is lying in bed while Ji Hyun is holding a bunch of money. It seems like Ji Hyun tried to slap Soo Ho with the money in an effort to wake him up.
Meanwhile, Time production crew attest to the on- and off-cam chemistry of the two. They think Kim Jung Hyun and Seohyun could be a top contender for best couple award this year. Reports stated that Kim Jung Hyun always makes sure that his leading lady is comfortable on set.
"Despite the fact that it's their first couple scene together, Kim Jung Hyun and Seohyun showed their youthful freshness and energetic passion, which also fired up the crew's enthusiasm. The two of them showed better teamwork than expected from the first filming," the production crew was quoted as saying.
The new K-drama also stars Kim Joon-han as Ji Hyun's boyfriend Shin Min-seok and Hwang Seung-eon as Soo Ho's fiancée Eun Chae-ah. Actor Kim Jung Tae is also in the series as loan shark Geum Sung Tae, who is also the ex-lover of Ji Hyun's mother. Jeon Soo Kyung will also appear in the show as Soo Ho's stepmother.
Time is set to premiere on July 25. It will take the Wednesday and Thursday 9:55 p.m. timeslot.
© 2019 Korea Portal, All rights reserved. Do not reproduce without permission.