BIGBANG's Seungri To Celebrate First Solo Album; 'The Great Seungri' LP Coming Up On July 20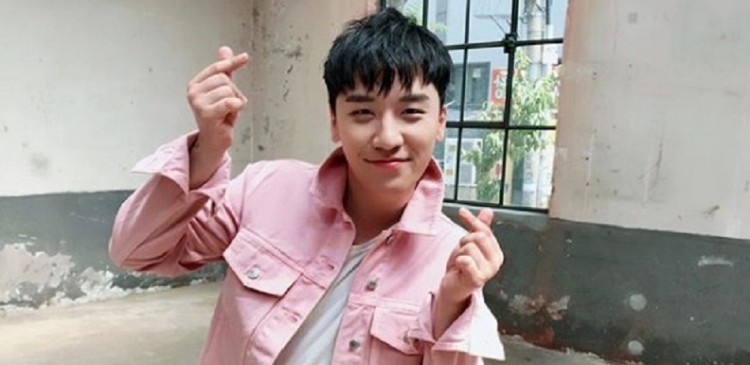 BIGBANG member Seungri is maximizing all the time he has before he finally starts his military enlistment soon. He is set to appear next on the JTBC show Idol Room after having recently participated in the Ice Bucket Challenge.
On Instagram, Seungri shared a couple of snaps with Idol Room MCs Jung Hyung Don and Defconn. This makes the BIGBANG member first appearance in the show, and he is also the first solo artist to guest on Idol Room. "Filming an amazing appearance on 'Idol Room.' Am I allowed to have this much fun?" he wrote in the caption.
The K-pop singer made a recording for the show on Monday. Reports indicate that the episode with Seungri will air on July 24. This means the idol's solo album will already out by then, and his appearance on Idol Room is a celebration of his new feat.
The 27-year-old BIGBANG singer is slated to drop his first solo studio album since his debut on July 20, and the EP is titled The Great Seungri. Seungri earlier teased about his solo comeback in a photo of him with a leaner build. In May 2018, Seungri announced that his first solo tour would be titled The Great Seungri.
The concert tour is set for South Korea and Japan venues for now. It will kick off on August 4 in Seoul and will wrap up on September 20 in Osaka, Japan. After his solo tour, Seungri is expected to start his mandatory military service.
Seungri is the only member of BIGBANG who is currently active in promotion. His bandmates G-Dragon, T.O.P, Taeyang, and Daesung are all serving the military at present. Among the four, T.O.P is expected to finish his enlistment first as he began his service in February 2017. G-Dragon, Taeyang, and Daesung all started earlier this year. Seungri, on the other hand, is set to enlist sometime soon.
Meanwhile, the new YGX CEO also participated in the Ice Bucket Challenge recently, and he tagged some of the popular singers today. The singer got drenched with not just one but four buckets of ice water at his bar, the Monkey Museum. Before he got soaked with very cold water, he nominated Justin Timberlake, Ariana Grande, and Drake. Seungri has been nominated by Wanna One idol Kang Daniel.
© 2019 Korea Portal, All rights reserved. Do not reproduce without permission.