'Boruto: Naruto Next Generations' Spoilers: Meet The New Naruto Dream Team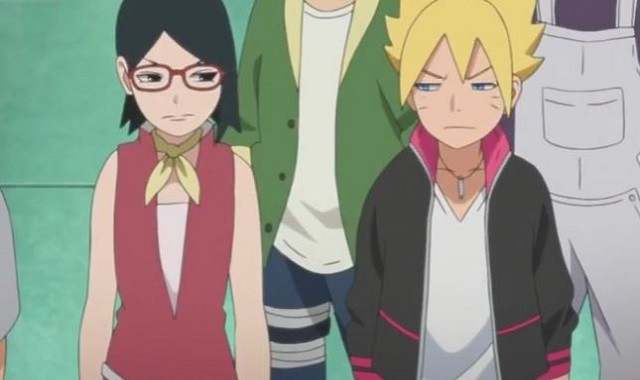 Episode 64 of Boruto: Naruto Next Generations is aptly titled "Rescue Naruto!," an episode that marks a major milestone moment for long-time fans of the Naruto franchise. Naruto's epic rescue involves several key people, which fans have long considered a dream team.
The new episode saw Sasuke heading the rescue mission together with Boruto and the Five Kages, excluding Naruto, of course. The power team ventured into the realm where Momoshiki and Kinshiki Otsutsuki are holding Naruto captive, while drawing out the Nine-Tails chakra from his body.
Naruto, Sasuke, Boruto, and the Kages
The dream team's entrance was a sight to behold: Sasuke uses his Rinnegan, while Gaara and Boruto cut Naruto loose. After the heart-melting father-son reunion, the rescue team, now including Naruto, throws the Otsutsuki clan down.
The cunning Boruto was the one who pointed out Momoshiki's weakness. Similar to the tool Boruto used to cheat his way through the Chunin exams, the villain's chakra absorption is all but fake, masking the lack of endurance and training that shinobi go through to gain their jutsu powers. That said, the villains have nothing against the powerful ninjas' attacks.
However, as victory stands within grasp from Naruto's team, Momoshiki and Kinshiki unleash their fused powers that throw the whole team in grave danger. Even fans of the Naruto franchise didn't anticipate the event from happening.
A New Episode To Look Forward To
Five Kages united and Sasuke with them is something that fans have wanted to see for the longest time. What even makes it more exciting is that Boruto gets to have a piece of action along with his father and the Kages. Some fans have long complained of Boruto's bratty attitude, but this new episode and the upcoming ones seem to be a turning point for Boruto.
Boruto has made it to the list of TV Tokyo's Top 5 Anime in terms of profits and sales. The popular anime has seen the success that the whole franchise still holds a top spot in many rankings. Manga copies of the series have been sold 235 million times and counting worldwide.
Boruto: Naruto Next Generations has become a household name to many anime fans, thanks partly to its familiar timeslot which its predecessor Naruto: Shippuden had before it ended.
© 2023 Korea Portal, All rights reserved. Do not reproduce without permission.