'Mr. Sunshine' Episode 1 Recap: Record-Setting Netflix Drama Reveals Painful Past of Lead Characters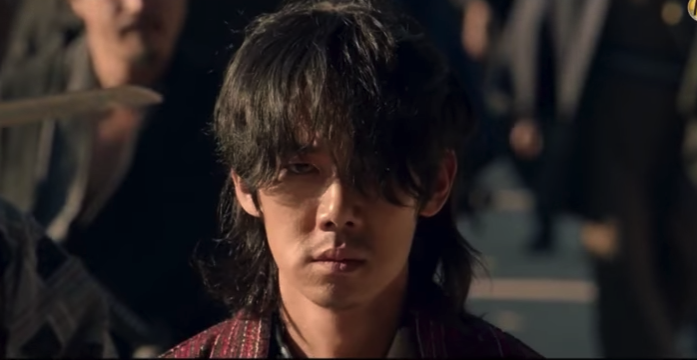 tvN's new drama Mr. Sunshine, which aired on July 7 for the first time, is proving to be the next big thing to watch on Netflix, evidenced by its record-breaking viewership ratings. It only goes to show that the new series is indeed one of the most anticipated projects for this year.
According to reports, Mr. Sunshine recorded the highest ever viewership ratings for the premiere of a tvN drama. The series bagged the No. 1 spot in its time slot including public broadcasting station shows. For IPTV, satellite, and cable combined across paid platforms, the first episode garnered an average of 8.9 percent, the highest being 10.6 percent.
Episode 1 Recap
Mr. Sunshine's pilot episode started with a series of exposition to show Eugene, the lead character's journey. Viewers were given scenarios of what slave camps were like with its ruthless leaders showing no mercy to those who oppose them.
Episode 1 showed battle scenes during the 1871 Shinmiyangyo (U.S. expedition to Korea), which led to the death of many Koreans due to unresolved diplomatic relationships. Eugene is further introduced as an important character as the episode progresses, with many supporting storylines playing out a key moment in history.
Before the episode ends, viewers were given a glimpse of Eugene and the Aristocrat's daughter living in a new Joseon, the city where most of the war formerly took place. We're yet to see how the lead characters' love story will unfold in the succeeding episodes.
'Mr. Sunshine' Impressions
The pilot episode for the Netflix Original series has shown impressive visuals on an elaborate scale, which is one of the reasons why viewers were glued to it, aside from its eye-catching story. Director Lee Eung Bok and writer Kim Eun Sook has once again brought to life a story rarely seen on TV screens.
Mr. Sunshine stars A-list actor Lee Byun Hun, who has already made a name for himself in Hollywood. His list of films include the G.I. Joe films, Red 2, and The Magnificent Seven. Budding actress Kim Tae Ri of The Handmaiden will play his love interest.
© 2022 Korea Portal, All rights reserved. Do not reproduce without permission.