'Arrow' Star Stephen Amell Mistaken As 'NCIS Los Angeles' Actor Chris O'Donnell; Fans Share Reactions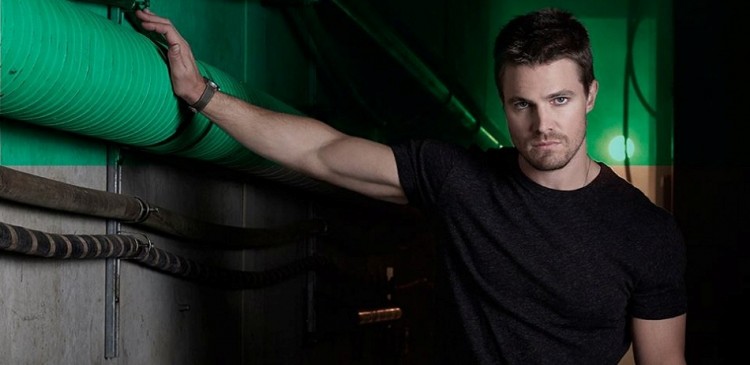 Arrow lead star Stephen Amell shared a very interesting conversation he recently had with a bartender. The actor revealed that he was mistaken to be NCIS Los Angeles actor Chris O'Donnell.
In a post on Twitter shared with his 2.3 million followers, Amell said that he was confused for the NCIS LA star. Additionally, the bartender thought O'Donnell was the actor who played Oliver Queen/Green Arrow in The CW series.
Amell recounted that the bartender first asked him if he is Chris O'Donnell. When he said "no," the bartender then told him, "I love his show!... He's awesome as the Green Arrow."
"I worked with @chrisodonnell on NCIS: LA. He couldn't have been a nicer guy," Amell added on his tweet.
The Canadian actor was referring to the time when he had a guest appearance in NCIS LA Season 2 as Marine Gunnery Sergeant Andrew Weaver in 2010. Two years later, Amell made his debut as the Green Arrow in The CW series.
Many fans couldn't blame the bartender. They said it is not surprising that Amell was mistaken as O'Donnell as the two could pass as twins. Some said the Teenage Mutant Ninja Turtles: Out of the Shadows actor looks like a younger version of O'Donnell. Others, who don't know that Amell already appeared in NCIS LA, even suggested casting the actor as Agent G. Callen's (O'Donnell) brother. Check out a clip of Amell's episode in NCIS Los Angeles below and see for yourself if the two actors look alike.
Some fans also commented that Callen and Sam Hanna (LL Cool J) are the Earth-2 versions of Oliver and Diggle (David Ramsey) of Arrow. That would be a great episode for the DC series. Unfortunately, it is unlikely that two shows will have a crossover episode since Arrow and NCIS Los Angeles air on different networks.
It is also likely that O'Donnell could be confused as the leader of the vigilante group in Star City as he had his fair share of DC superhero role in the past. O'Donnell portrayed the character Robin in Batman Forever in 1995 and in Batman & Robin two years later.
Meanwhile, Arrow Season 7 has started filming in Vancouver, Canada. Amell teased that he will be announcing the installment soon. The actor said he supposed to do it on Monday, but he needs to hold the announcement for now.
Arrowverse fans have shared their theories on what Amell's news could be. The actor has been known for giving out some hints on what to expect for the upcoming season of Arrow.
Most fans' speculations are about a crossover between the four DC shows in The CW. Others guess it to be a major plot twist or an announcement of a new cast member. It can be recalled that Willa Holland (Thea Queen/Speedy) exited the series last season. Additionally, Paul Blackthorne is not reprising his role as Quentin Lance in the seventh season.
Arrow Season 7 is expected to pick up from where the previous installment left off. In the Season 6 finale, Oliver Queen officially stepped down as Star City's mayor and admitted that he is the Green Arrow. This led to his arrest. Ollie could spend some time at a federal maximum security prison for killing people as the hooded vigilante.
Actual exchange:

Bartender: Are you Chris O'Donnell?

Me: I am not.

Bartender: I love his show!

Me: NCIS: LA?

Bartender: No... he's awesome as the Green Arrow.

Me: I agree.

— Stephen Amell (@StephenAmell) July 7, 2018
© 2019 Korea Portal, All rights reserved. Do not reproduce without permission.