MOMOLAND's Jooe Casually Admits Getting Plastic Surgery, Jokes About Picking Her Ear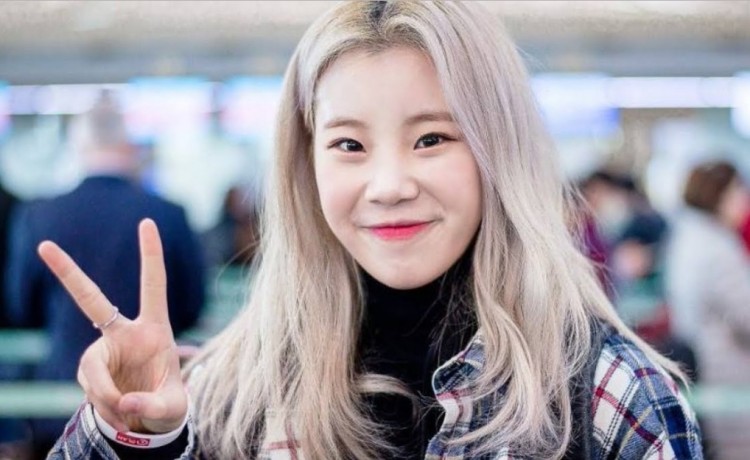 Most celebrities refuse to talk about getting plastic surgery, with most idols insisting that they are simply using makeup to enhance their beauty. Luckily, JooE is unlike most musicians. The MOMOLAND member just admitted to getting a nose job, and she did it in the coolest way.
JooE has already proven that she is one of the most laid-back members of MOMOLAND. The idol had previously revealed that she will eat just about anything and that she consumed 31 dishes during a visit to a conveyor-belt sushi place. However, her hearty appetite is not the only thing that makes Lee Joo Won stand out in the nine-member girl group. JooE recently spoke up about getting some work done in the most casual way.
JooE recently made an appearance on JTBC's Knowing Bros where she shared that her ear piercings have helped her deal with stress. The MOMOLAND idol stated that she has five piercings on her right ear and eight on the left. Lee Jo Won even showed off her left ear to prove she has the correct number of piercings. However, she also admitted she is somehow unhappy with the other ear because it is missing some cartilage.
The hosts wondered about the cartilage on JooE's right ear, so she immediately stated that it had migrated to a different body part. "It went on an adventure to my nose!" the MOMOLAND member announced and began joking around about the plastic surgery.
"If I pick my nose, I'm also picking my ear," JooE declared. Not surprisingly, people are loving how the MOMOLAND idol casually spoke about her nose job.
Omg JooE queen of being proud to have gotten a nose job

— kacey (@blinkcabellos) March 13, 2018
i love how jooe wasn't afraid to admit that she had a nose job. we love a confident woman #MOMOLAND — VENUS (@silkcchae) May 3, 2018
jooe is so cute I love how she is so confident and still continues to be cheerful despite recieving silly comments when appearing on shows like 'you were prettier' or 'have you though of plastic surgery?' this gal doesn't care if the world is against her and I love it

— zainab (@OdoruHoshi) July 8, 2018
Watch more of JooE's hilarious confession on Knowing Bros in the video below.
© 2023 Korea Portal, All rights reserved. Do not reproduce without permission.