BTS's V Gets Support From Netizens After Trolling ARMYs At The Airport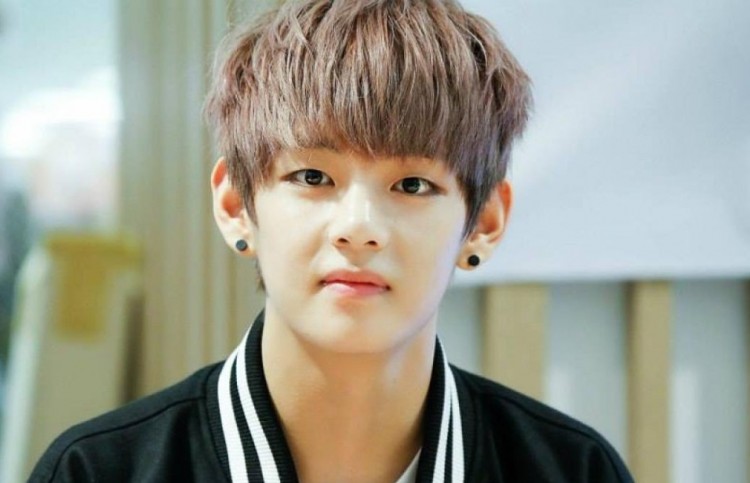 It looks like an online debate has been sparked by BTS's V after the idol reportedly took a video of fans who were mobbing the group as they tried to leave Korea. Some believe that Kim Tae Hyung was being disrespectful of the Armys who are not public figures. However, netizens are coming to V's defense, stating that the Hwarang: The Poet Warrior Youth star was simply mocking fans who were harassing the Bangtan Boys at the Taiwan airport.
There is little doubt that V is a pleasant fellow who enjoys meeting his fans. The BTS member previously responded to an adorable handwritten note from a young Army. However, Kim Tae Hyung had clearly lost his patience with fans who wouldn't stop harassing him and his fellow idols, RM, Jin, Suga, J-Hope, Jimin, and Jungkook, at the Taiwan Taoyuan International Airport.
BTS was recently mobbed at the airport when they arrived in Taiwan for the SBS Super Concert in Taipei. Although it was initially believed that the fans were local Taiwanese Armys, it was revealed that the mob consists of people who had taken the same flight as the Bangtan Boys.
Several photos showed an exhausted V trying to ignore fans who were getting into his personal space to snap photos of Kim Tae Hyung as well as his fellow BTS members Jin, Suga, RM, Jimin, Jungkook, and J-Hope. At one point, V reportedly took out his own phone and aimed it at the fans who wouldn't stop following him.
Some people reacted strangely to V's actions. There were claims that Kim Tae Hyung was being disrespectful since he had allegedly taken videos of the fans without their consent. However, netizens were quick to speak up for the BTS member, stating that the Armys were the ones who were being rude to the group.
[IMPORTANT NOTICE]

Both the korean and international ARMY communities have come to an agreement to not consume any pictures/videos of BTS' arrival at the airport from both fans/fansites and media outlets from today onwards.

Please join us in making this project a success. pic.twitter.com/HMjHOvRbLp — BTS SOURCE (@BTSource) July 7, 2018
BTS performed at the SBS Super Concert last July 7. In the meantime, Armys had made an agreement that photos taken of the group at the airport will not be supported.
© 2023 Korea Portal, All rights reserved. Do not reproduce without permission.
Tags:
BTS
,
bts v
,
kim tae-hyung
,
BTS airport
,
Incheon Airport
,
BTS RM
,
BTS Jin
,
BTS SUGA
,
BTS Jimin
,
bts j hope
,
BTS Jungkook
,
BTS Army