Apink Girls Admit To Drinking Soju Alone; Reveal Who The Strongest Drinker Is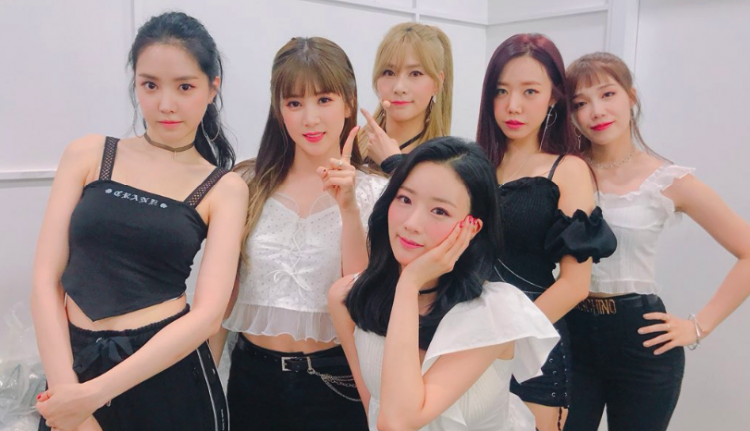 The July 5 broadcast of SBS PowerFM's 2 O'Clock Escape Cultwo Show featured the girls of Apink. The segment had the girls talk about their current living conditions and what kind of activities they like doing during their downtime.
Their appearance on the show is part of Apink's promotion to highlight their comeback and its success. On July 2, the girl group released their seventh mini-album, ONE & SIX, along with the music video for the track "I'm So Sick."
Apink Girls Like to Have Fun
It was revealed in the segment that Apink no longer live together and have gone back home; except for Jung Eun Ji, who chose to live alone. Eun Ji revealed that she often drinks alone these days and has grilled intestine on standby during her rest days. When asked how much Soju she can drink, the singer said she could only handle one bottle of Soju.
Meanwhile, Naeun said she's not really a fan of alcohol, although she drank by herself on one occasion, surprising her fellow members. Recalling the incident, she said it was during the time when they all lived together, and she was having a bad day.
When asked who the strongest drinker of the group is, Chorong said it would have to be Hayoung, to which Bomi agreed. According to the girls, they have never seen Hayoung drunk before. In defense, Hayoung said that she just stays focused when she's drinking with the Apink girls.
On the other hand, Namjoo can't drink at all. "I'll start to feel it after even one sip of beer," Namjoo said. When the girls are drinking, the singer said she ends up falling asleep.
'ONE & SIX'
In celebration of the release of their new album ONE & SIX, Apink shared a choreography video for their title track "I'm So Sick." They posted the video on their official YouTube channel to commemorate the milestone of surpassing 1 million views on their "I'm So Sick" music video.
Check out Apink's video below. Do you like their choreography?
© 2023 Korea Portal, All rights reserved. Do not reproduce without permission.