BTS Comeback 2018: Army Finds Clue Of Possible Bangtan Boys New Album From A Flower Shop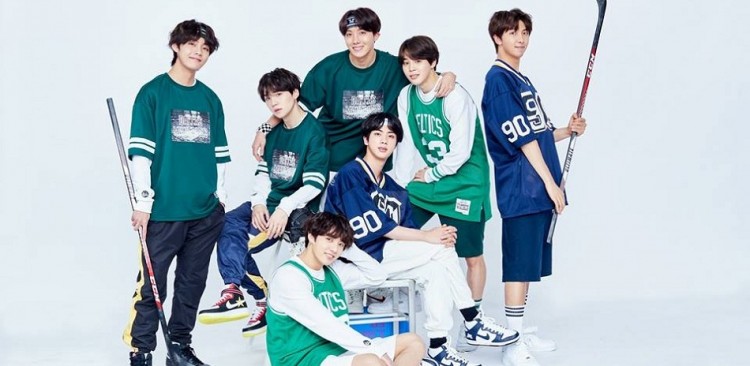 Hawk-eyed fans of BTS found what they called a clue that the Bangtan Boys will have a comeback next month by looking into a flower shop's blog. The same flower store was the center of BTS comeback speculations last year.
It looks like the BTS Army can no longer wait for another hit album from the K-pop band. Some of them look for clues that would signify BTS's return. They turned to Smeraldo Flower shop and found a hint on its official blog site. Some member of the BTS Army noticed that the blog header of the shop had been changed.
Back in August 2017, BTS's comeback rumor surrounding Flower Smeraldo had gone viral after it shared some details about its opening day. One of its blog contents was labeled "Seok Jin's flower." Seok Jin is BTS member Jin's birth name. Coincidentally, the idol also tweeted about the flower, called Smeraldo.
A florist named Testesso owns Flower Smeraldo. BTS fans pointed out that the Italian word "te stesso" means "yourself" in English. Additionally, the opening day of the shop's Smeraldo Academy happened to set on September 12 which is also RM's birthday.
BTS fans perceived the details as clues about the boys' comeback. Eventually, it turned out that the smeraldo flower has a connection to the BTS 2017 album. The same flower was used as the cover art for BTS's album Love Yourself: Her which was released in September last year.
Now, some fans believe that the official blog site of Flower Smeraldo is once again teasing BTS's comeback. The site reportedly has a new header marked with BTS's emblem. Apparently, the site had been inactive before it unveiled its new look. But, the BTS sign can no longer be found on the site.
These make fans speculate that the change in the site is a sign that there will be a BTS comeback in August. It could be pure speculation since Big Hit Entertainment has yet to announce any details about a new album from the Billboard Music Award-winning band. The only thing that is certain for now is that BTS will kick off their 2018 concert tour, titled BTS World Tour: Love Yourself, on August 25 in Seoul.
In other BTS news, the South Korea government commended BTS for its huge impact on the country's economy. Do Jong Hwan, head of the Ministry of Culture, Sports and Tourism, said BTS could easily surpass what Psy had made for the country. However, he also stressed the importance of the nation's support to artists like BTS.
"When Psy was active, the economic effect amounted up to about 1 trillion won ($896 million). I predict that BTS will easily surpass 1 trillion won. Bae Yong Joon, through the drama 'Winter Sonata', created an economic value of about 3 trillion won.
"The country needs to foster many creative talents and help thicken the stratum of creative artists. The nation must connect the right mentors for young individuals and provide the necessary time and space for them to work properly," he said.
© 2023 Korea Portal, All rights reserved. Do not reproduce without permission.