G-Dragon Calls His PEACEMINUSONE Brand 'Thieves'; Learn The Reason Behind This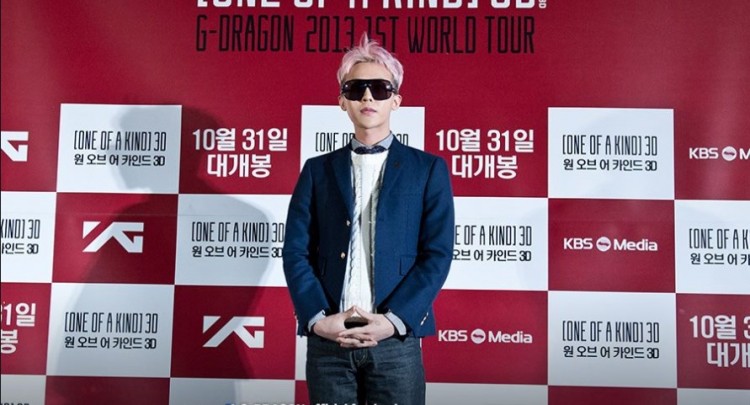 G-Dragon has been in the headlines after he allegedly received preferential treatment at a military hospital. Now, there are reports that the BIGBANG member labeled his brand, PEACEMINUSONE, as "thieves" after he learned they have overpriced lighters.
G-Dragon's visit to PEACEMINUSONE was shared on Instagram Live. However, it seemed the 29-year-old star had no idea that he was being filmed.
According to Koreaboo, after checking the store, G-Dragon asked one of his staff about their lighters' price. When the employee responded with 5,000 KRW or about $4.75, the owner was surprised. "5,000 won for one? We're thieves!" he said.
PEACEMINUSONE's lighters are 10 times more expensive compared to the lighters people can find in other stores. Later, G-Dragon felt embarrassed that he reacted that way after his staff reminded him that they were on Instagram Live.
It took a little while before G-Dragon managed to compose himself. But with his great humor, the BIGBANG member faced the camera and said that their lighters were "actually a bargain." "5,000 won is such a bargain! They're really worth it," he said.
Of course, fans supported G-Dragon's claim and said that the lighters were not that expensive. Some of his followers even said that he was so cute and funny acting that way.
Meanwhile, talking about G-Dragon's alleged preferential treatment, the BIGBANG member recently returned to his base in Cheorwon in Gangwon Province, per AsiaOne. This happened after the famous South Korean rapper allegedly received special care when he was confined to a VIP hospital room, which is also called a "colonel hospital room."
Aside from having a solo hospital room, it was also reported that G-Dragon had a 26-day leave from March to June. In a statement, BIGBANG's agency, YG Entertainment, denied the allegations and said that the claims were just "malicious rumors and groundless."
It was later explained that G-Dragon didn't use a colonel's room and received ankle treatment while following common soldier procedures. The Ministry of National Defense, on the other hand, also cleared that the BIGBANG member had to be separated to avoid chaos. Also, the room in question can be used by any soldier or executive if needed.
© 2019 Korea Portal, All rights reserved. Do not reproduce without permission.