BLACKPINK Did Things They've Never Done Before For 'Ddu-Du Ddu-Du'; Fans Gush Over Rosé, Jennie's English Accents [Video]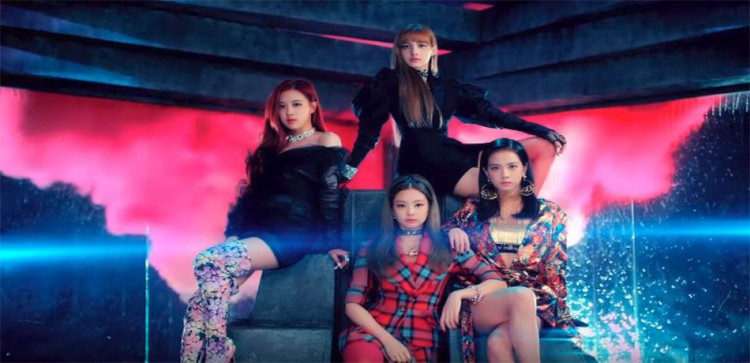 BLACKPINK's year of absence proved worthy after their comeback earned a lot of praises, particularly for their hit single "Ddu-Du Ddu-Du" from the Square Up EP. The girls recently sat down with Billboard to talk about their success, and sure enough, they pleased fans with their witty response and naturally charming nature.
BLACKPINK made history when both their single and the album became the highest-charting ever by a K-pop girl group on the Hot 100 charts and Billboard 200. In spite of this record-breaking success, the quarter remains humble and reserved—qualities that make the girl group even more likeable.
BLACKPINK Talks Changes
About their latest album, Rose says that the new BLACKPINK is aiming for a "stronger look," from the choices of their clothing down to their music. True to her word, the music video for "Ddu-Du Ddu-Du" is indeed an extravagant display of fashion and musicality, with a heavy emphasis on dancing.
Jennie makes a note of the dance break at the end, which according to the rapper is something "we've never done before." When asked which outfits they want to take from the music video, both Lisa and Jisoo agreed that it would have to be Jennie's moon outfit, as it was something that could be casually worn, unlike Rose's D&G dress for her statue scene.
What BLACKPINK Hopes to Achieve in the Future
Throughout the whole video, Rosé and Jennie did most of the talking, due to the fact that the questions were delivered in English. It's known to fans that Lisa is fluent in English as well, but for this particular interview, she appeared to be quite shy, and Jisoo answered all her questions in her native Korean.
Fans could not help but gush over Rosé and Jennie's accents when they speak English, evidenced by the comments they left on the YouTube video. One fan commented, "Their English is the most gorgeous thing i've seen in my life." Another said, "Lisa's English is the most adorable thing I've heard. Jennie and Rosé's accents oooff I cannot."
In the future, the foursome said that they want to perform more not just in Korea. There have been reports regarding future performances abroad, but none has been made official by both BLACKPINK and YG Entertainment. With the record they have right now, however, it's possible that the group's wishes will come true soon.
© 2019 Korea Portal, All rights reserved. Do not reproduce without permission.