BIGBANG's Seungri Is Proud Of His Chain Of Ramen House Franchises, Says Each Earns 200M Won A Month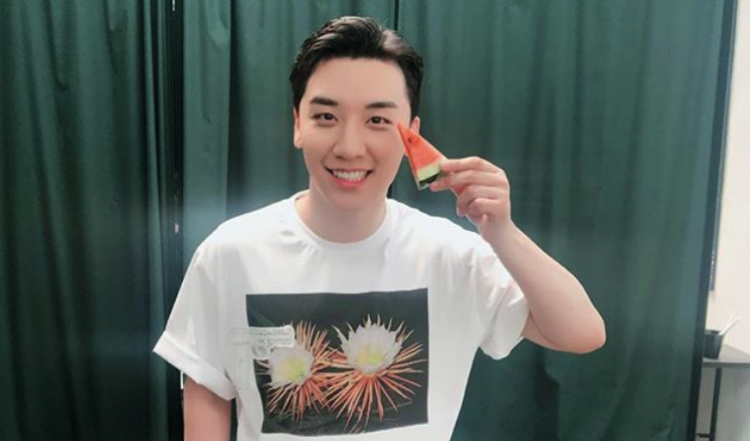 BIGBANG's Seungri is already a singer, actor, DJ, and CEO, which are all big roles to fill, but he doesn't stop there. The K-pop idol is also a successful restaurateur, a profession that he recently discussed on Ugly Duckling.
On the July 1 episode of the show, Seungri and Lee Sang Min were seen visiting a ramen restaurant in Tokyo. While gorging on the store's hit dishes, the singer revealed some facts about his own chain of ramen restaurants in Korea.
Aori Ramen
Seungri owns Aori Ramen, a ramen restaurant seen all over South Korea, which now has 45 locations all in all. When asked how much money his chain of ramen restaurants earn, the superstar said: "I have 45 of them, and each makes about 200 million won ($180k) every month."
Lee Sang Min was shocked for a while, but he recovered and quickly admired the singer. However, Seungri denied that he owns 100 percent of the profits. Still, the entertainer, much to the amusement of Seungri, pleaded if there were any open positions.
The K-pop idol has made a name for himself in Korea not only in the entertainment industry but the business sector, as well. Recently, Jonghyun of F.T. Island fame was revealed as one of the franchisees of Aori Ramen.
Upcoming Projects
In other news, Seungri revealed details about his upcoming solo project. The singer's first Korean studio album will be titled The Great Seungri and will be released on July 20.
The Great Seungri is his first release in five years since his second mini album Let's Talk About Love. With his boy group BIGBANG, Seungri's first solo track was "Strong Baby," a song included in the boy group's album in 2008 titled Remember. His first solo debut, however, didn't happen until 2011 upon the release of the mini album V.V.I.P.
After the release of Seungri's The Great Seungri, he is set to hold his very first solo concert in Korea. It will be held at the Jangchung Gymnasium on August 4 and 5, 2018.
© 2021 Korea Portal, All rights reserved. Do not reproduce without permission.