'Outlander' Season 4 Actor Sam Heughan Shows Off Toned Physique + Intense Prep For 'Bloodshot' Movie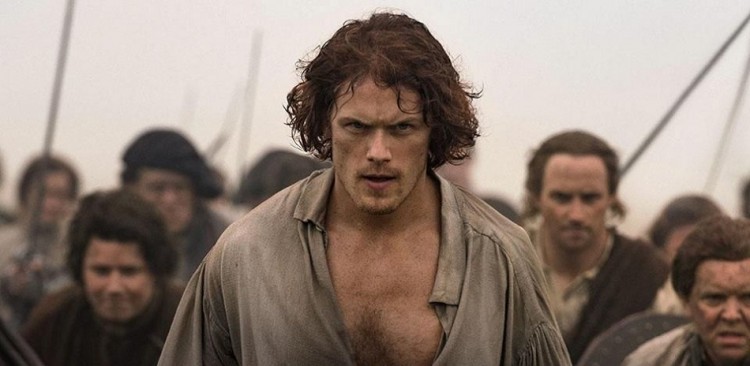 Sam Heughan is keeping his body in shape not only for portraying Highland warrior Jamie Fraser in thenTV series Outlander but also in preparation for his role in the movie Bloodshot. Amidst the busy filming schedule for the Starz drama, the actor is finding time to sweat in the gym to keep his muscles toned and strong.
Heughan shared on Instagram some clips showing how intense his preparation for Bloodshot is. Instead of lifting weights, the actor is seen honing his kickboxing skills, pulling ropes, and pushing the sled.
"Been sooooo long since I hit something, thankfully got awesome coach @tommyyoung83 making me look good, brushing off the rust and cobwebs! Good to be back and prepping for Bloodshot! What you got @eizagonzalez? @vindiesel," Heughan wrote in the caption of one of the videos.
In another clip, the actor is seen pulling rope and pushing a sled. The first routine is excellent for strengthening the arms, shoulders, and core while the pushing of the sled is done to develop muscles in the glutes, calves, quads, and core. Watch Sam Heughan's training videos below.
Valiant Entertainment and Sony Pictures hasn't officially released the details of the Bloodshot characters, except for lead actor Vin Diesel. However, by the looks of Heughan's training, he could be playing a physically grueling role. The Wrap reported that the Outlander protagonist would portray Corporal Harlan "So Long" Shifflet.
ThatHashtagShow described the character as a "large physical specimen of pure male ego." Harlan is in his 30s and got his moniker "So Long" from the phrase he always utter after defeating his opponents in a race or physical combat. If Sam Heughan is indeed playing this character, his kickboxing training makes sense.
Bloodshot is based on the Valiant comic of the same name. It tells the story of a former soldier, Ray Garrison (Vin Diesel), who died but was brought back to life after being subjected to cutting-edge nanotechnology. Aside from resurrecting the soldier, the procedure also turned him into a fighter because of the nanobots on his body. Garrison, a.k.a. Bloodshot, can heal, meta-morph, and interact with technology. His task is to round up super-powered outcasts known as "harbingers."
Bloodshot will be helmed by Dave Wilson, the man behind the visual effects for Avengers: Age of Ultron. The film will reportedly start production in July. Outlander, on the other hand, is currently on its last days of filming for its fourth installment. Outlander Season 4 will premiere in November.
© 2019 Korea Portal, All rights reserved. Do not reproduce without permission.