'The Winds Of Winter' Release Date Possibly Delayed In Favor Of 'A Dream Of Spring', George R.R. Martin Already Done With 'ASOIAF' Novel?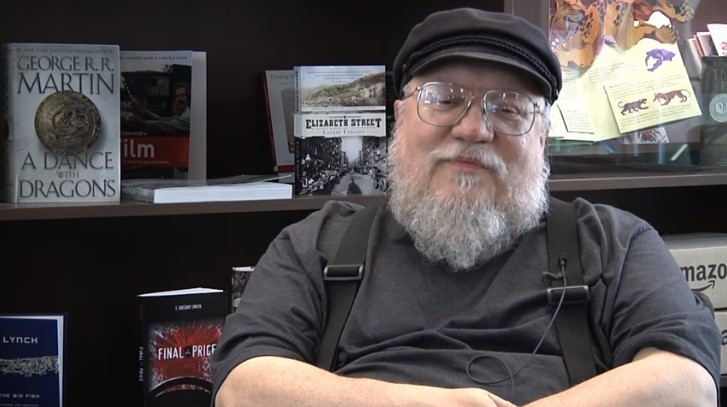 Fans are still impatiently waiting for The Winds of Winter release date even though George R.R. Martin has already announced that he will be publishing a completely different book this year. There is a good reason behind the impatience: the sixth book of Martin's A Song of Ice and Fire series was supposed to be released in 2014.
But is it possible that the Game of Thrones author has already finished writing the highly anticipated tome and has delayed The Wind of Winter release date on purpose? There are speculations that George R.R. Martin is holding the book back for a fascinating reason.
People have speculated that George R.R. Martin has already completed The Winds of Winter earlier this year. The writer himself had hinted at its completion when he confirmed there might be two different books related to A Song of Ice and Fire that would be released in 2018. However, this changed quickly when Martin announced Fire and Blood will be available in November. So what exactly made the author change his mind about publishing The Winds of Winter sooner?
One theory suggests that George R.R. Martin is hanging on to The Winds of Winter as some form of insurance for the next book. There is a possibility that the writer is already working on A Dream of Spring but wants to keep Book 6 on hold in case he needs to tweak specific plot points to maintain a storyline.
If The Winds of Winter were already released, Martin would need to work harder in weaving through the complex universe of A Song of Ice and Fire. Although it seems like a selfish move, it would be practical for the author to release the sixth novel once he has already built the foundation for Book 7. On a lighter note, it would also mean that A Dream of Spring will be published almost immediately after The Winds of Winter.
But is it possible that fans will never get to read the end of A Song of Ice and Fire? Some have been concerned that George R.R. Martin will not be able to finish The Winds of Winter just like several of his other works. Nevertheless, there is hope that the sixth book will be released soon after the premiere on Game of Thrones Season 8.
© 2020 Korea Portal, All rights reserved. Do not reproduce without permission.