Gugudan Teases New Sub-Unit That Could Feature Sejeong, Mina, & Nayoung + K-Pop Group Dropped Two Special Anniversary MVs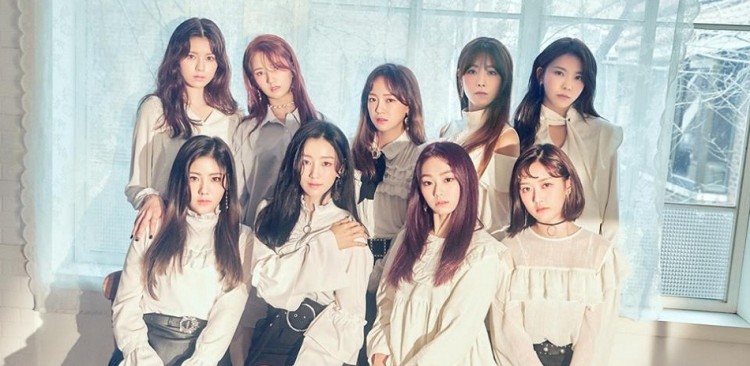 Gugudan is teasing something big coming up. The K-pop group dropped a teaser video that hints a new sub-unit from the band.
The clip shared on Gugudan's social media accounts features the phrase "Coming Soon" and the names of members Sejeong, Mina, and Nayoung in the caption. It also shows a slot machine with yellow, pink, and blue flowers.
The clip made netizens speculate that the band would be introducing a new sub-unit in the coming days. There is still no official confirmation from Gugudan's label, Jellyfish Entertainment, about the sub-unit. There were theories, however, that the group will be called "SEMINA," coined from the first two letters of the trio's name.
Sejeong, Mina, and Nayoung were first introduced on the Mnet's survival show Produce 101 as the first female trainees of Jellyfish Entertainment. If the speculation about the new sub-unit proves to be true, Mina will be a member of two sub-units. Mina is also part of Gugudan 5959 with Hyeyeon. The youngest idols of the group launched the sub-unit in August 2017 with the single "Ice Chu."
Meanwhile, Sejeong will be taking a vacation to Xiamen, China along with Jo Se Ho and Big Bang member Seungri for the tvN show, Salty Tour. The guests, along with cast members Park Myung Soo, Park Na Rae, Jung Joon Young, and Heo Kyung Hwan, are set to leave Korea on June 29. Sejeong is expected to be asked by her companion about Gugudan's new sub-unit. The network has yet to announce the airing date for the episode.
As for the entire Gugudan, the girls released two special music videos for their second year anniversary. The group debuted with nine members on June 28, 2016, with the mini-album Act. 1 The Little Mermaid and its title track "Wonderland."
Gugudan's Hana, Sejeong, Haebin, and Nayoung are featured in the "Silly" music video, while Mimi, Mina, Sally, and Soyee are showed in the "Diary" clip. Hyeyeon is still on break from all group activities due to health issues. Both tracks are from the band's Act. 4 Cait Sith album as well as Act I: The Little Mermaid, respectively. Watch the "Diary" and "Silly" videos below.
Earlier this year, Gugudan made a comeback with the track "The Boots." The girls also participated in the street performance festival to cheer for the South Korean team in its game against Sweden at the 2018 Russia World Cup last week.
#구구단 #세정 #미나 #나영
Coming Soon pic.twitter.com/rM8HVqxxwf — gugudan(구구단) (@gu9udan) June 28, 2018
© 2019 Korea Portal, All rights reserved. Do not reproduce without permission.