Park Shin Hye 2018: 'Grandpa Over Flowers' PD Apologizes To Choi Tae Joon's Girlfriend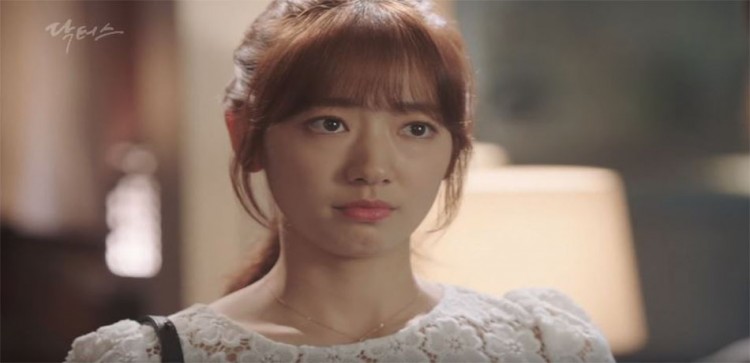 Park Shin Hye may have had a string of hit drama series, but the actress' documentary-style reality show Little House in the Forest posted low ratings. Recently, the show's producing director (PD) Na Young Seok conveyed his apologies to the Memories of the Alhambra star for the said series' disappointing run.
Known to star in projects that became popular productions such as Heirs and Doctors, Park Shin Hye is considered one of South Korea's hitmakers. Despite amassing a huge fanbase, the actress' star power was not enough to propel the reality show Little House in the Forest to success. Helmed by Grandpa Over Flowers PD Na Young Seok, the show ended its run with a viewership share of 1 percent.
In a recent interview, PD Na Young Seok opened up about releasing a documentary style variety show, as well as Park Shin Hye and So Ji Sub's participation in the series. Admitting to being upset over the low ratings, the former 2 Days 1 Night PD revealed that he felt apologetic towards the Memories of the Alhambra actress and the Oh My Venus actor.
PD Na Young Seok made the revelation during the press conference for the travel variety show Grandpa Over Flowers. Held on June 27, he commented that he might have been overconfident that Little House in the Woods would become a hit series similar to his previous reality-variety shows. Despite unveiling a different side to famous celebrities such as Park Shin Hye and So Ji Sub as they explored true happiness by living a minimalist life, it appears that the South Korean audience was not ready to see a documentary style show.
The Memories of the Alhambra actress' participation in Little House in the Woods also gave avid fans a peek at the former child star's emotional state. Park Shin Hye even shed tears during one of the interview segments featured on the said show. Asked to confirm whether she was happy, Choi Tae Joon's girlfriend had a hard time answering the question.
However, Park Shin Hye was able to discover how simple things could make her happy. Being a part of Little House in the Woods gave the actress a chance to de-stress and enjoy the little things in life such as listening to the sounds of nature and more.
Avid fans can see more of Park Shin Hye in the upcoming drama Memories of the Alhambra. The said series is expected to premiere in November on tvN.
© 2023 Korea Portal, All rights reserved. Do not reproduce without permission.