EXO Member Chanyeol Seems Uninterested In Her News Anchor Sister's Wedding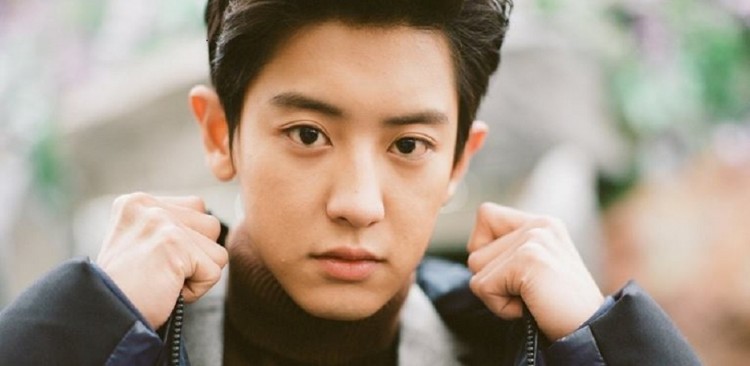 The older sister of EXO Member Chanyeol is getting married, but it seems like the singer couldn't care less about it. News anchor Park Yoo Ra had revealed her famous brother's reaction when she told him about her engagement.
Park announced this week that she would tie the knot with a fellow media personality this fall. The YTN news anchor shared that her fiancé is three years her senior and also works in the same field as her. The two dated for about a year before they decided to get married.
Park expressed gratitude to those who sent their best wishes to her and her husband-to-be for their upcoming wedding. But what is more interesting is her brother's reaction to the news. Park revealed that Chanyeol hadn't met her fiancé yet. Park said she understands why the two haven't got a chance to know each other. She cited her brother's busy schedule with his K-pop band and other projects.
"Since he has lots of schedules abroad, he hasn't met my fiancé yet. My younger brother reacted rather nonchalantly like how a typical brother would," Park said when asked about the EXO idol's reaction when he was informed about the wedding.
By nature, Chanyeol is a cheerful person. His EXO bandmates could attest that Chanyeol is the most level-headed member of the group. He doesn't get angry easily, so it is safe to say that Chanyeol is not mad that her sister is getting married. Probably, he just hasn't yet talked to his soon-to-be brother-in-law, so he can't give an exciting reaction to Park.
But Chanyeol also previously confessed that among EXO idols, he is the one who cries a lot. Perhaps he had teary eyes and was lost for words when Park broke the news about her engagement.
Probably, if his sister asks for 2NE1 former member Sandara Park's help in breaking the wedding news, the EXO idol may have a different reaction. Chanyeol is known to have a huge crush on Sandara. His EXO bandmates always tease him about it because Chanyeol gets nervous when she is around.
Meanwhile, aside from promoting music with EXO, Chanyeol is also busy with K-dramas. He is set to appear in the upcoming TV series Memories of the Alhambra. The EXO singer will play the role of Jung Se-joo, Park Shin Hye's character younger brother. Se-joo is a genius programmer who suffered from childhood trauma. He isolates himself and only communicates with his sister.
Memories of the Alhambra is about a successful investment company CEO Yoo Jin-woo (Hyun Bin) who travels to Spain for a business trip. He stays at a hostel owned by former guitarist Jung Hee-joo (Park) and their lives get entangled by a mysterious incident.
The cast of Memories of the Alhambra recently wrapped up filming in several locations in Europe. The series will premiere on November 19 on tvN.
© 2019 Korea Portal, All rights reserved. Do not reproduce without permission.