BTS 2018: V, Jin, J-Hope, Suga, Jimin, RM, Jungkook Skip Ice Bucket Challenge, Donate Directly To Seungil Hope Foundation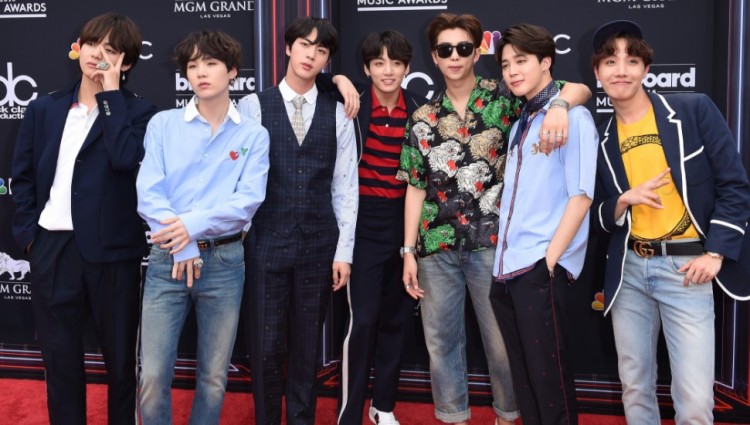 The Ice Bucket Challenge has officially returned to Korea, and several top celebrities have been participating to help raise funds for amyotrophic lateral sclerosis (ALS). Not surprisingly, current chart-toppers BTS has been nominated to take the challenge in order to get more donations to the Seungil Hope Foundation. However, V, RM, Jin, Suga, Jimin, J-Hope, and Jungkook decided not to douse themselves in ice water. Instead, the Bangtan Boys chose to donate directly to help build Korea's first dedicated hospital for ALS patients.
People have already praised BTS for their noble decision to donate to the foundation instead of doing the ice water stunt. After all, the whole purpose of the 2018 Ice Bucket Challenge is to raise funds for the Seungil Hope Foundation. Nevertheless, some fans are disappointed that RM, V, Jimin, Jin, Suga, Jungkook, and J-Hope didn't risk hypothermia for a challenge that is sometimes being viewed as a publicity stunt.
BTS was nominated by Jinusean's Sean on his official Instagram account. Noh Seung-hwan declared that Chinese fans of V and Jungkook had already donated 10 million KRW to the Seungil Hope Foundation in honor of the idols. After the post, Armys waited in anticipation of seeing the Bangtan Boys take the Ice Bucket Challenge within 24 hours.
Unfortunately, there would be no wet t-shirt appearances from BTS. The group's official Twitter account posted an official Certificate of Donation to the foundation although the amount was undisclosed. "We've come to participate in the Ice Bucket Challenge after Sean tagged us. We're very happy to join in on a great cause, and we hope more people show interest through our participation. Thank you," the caption read.
Some fans posted about their disappointment on social media and were immediately accused of misunderstanding the purpose of the 2018 Ice Bucket Challenge. Netizens lauded BTS for not taking the challenge simply to "stay relevant" in current events and doing the right thing for ALS patients. Nevertheless, there is hope that the Seungil Hope Foundation will be able to raise enough funds to build the hospital for Lou Gehrig's disease patients soon.
BTS fans still have plenty to look forward to in the future. The Bangtan Boys have already displayed their acting prowess, which could lead to possible acting jobs for the idols.
© 2023 Korea Portal, All rights reserved. Do not reproduce without permission.
Tags:
BTS
,
BTS 2018
,
BTS Ice Bucket Challenge
,
bts v
,
BTS RM
,
BTS Jin
,
BTS SUGA
,
bts j hope
,
BTS Jimin
,
BTS Jungkook
,
BTS Army