Girls' Generation's Yuri Yells At A Man In The Audience After He Compared The K-Pop Singer To YoonA; Fans Share Their Reactions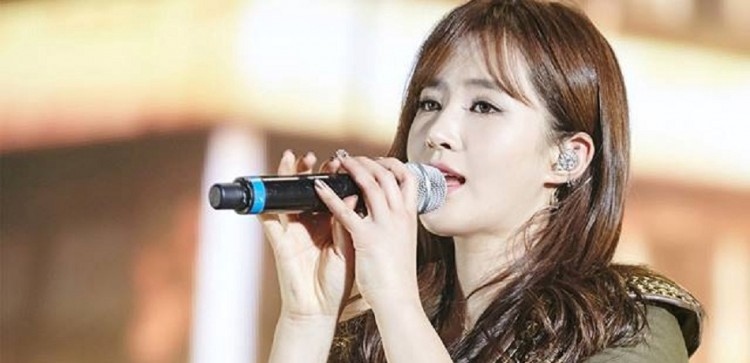 The competition among Korean pop groups is already tough, but the rivalry also exists within the group. Girls' Generation's member Yuri lost her temper quite a bit when she was compared to bandmate YoonA.
During the recent broadcast of JTBC show Kim Jae Dong's Talk To You 2, the show's host and guests were having a discussion about voice. Then, host Kim Jae Dong told the audience that he would give a gift to anyone who has a good voice.
A man in the audience raised his hand. He was also asked to share any comment on the show's guest GG member Yuri.
"Girls' Generation's YoonA is trending more nowadays," the man started saying. "Out! Totally out," AllKPop quoted Yuri exclaiming to interrupt the man on what he is about to say. However, the guy continued and told Yuri, "You will trend sometime soon too."
Kim Jae Dong quickly interfered and defended Yuri. "What are you talking about? This is Girls' Generation's Yuri," the host said.
Many netizens slammed the man who compared Yuri to YoonA. Some pointed out that the members of Girls' Generation will not move out of YoonA's shadow if they will always be compared to the "To You" singer. Another said GG members have individual talents that their agency, SM Entertainment, should take advantage of and not just focus on one idol.
"I hope they will stop comparing the other girls to YoonA. They have their own talent. I think this is the reason the other girls wanted to leave. They don't want to spend their whole career in someone's else shadows because they happen to be the visual of the group," the fan said referring to GG alums Tiffany, Sooyoung, and Seohyun. The three had decided not to renew their contracts with SM Entertainment last year.
Meanwhile, Yuri earlier revealed the reason why she hasn't done a solo fan meeting like her bandmates. Yuri admitted that she is afraid to do fan meeting on her own because her manager told her that only a few people would come to her event unlike in her bandmates' fan meetings. Yuri admitted that she is hoping that someday, her manager will realize that she could also succeed as a solo artist.
So far, only four current and former members of GG have had their solo debut. Taeyeon was the first to launch a solo career in 2015, followed by Tiffany in 2016. YoonA had her first Chinese EP Blossom in 2016. In January 2017, Seohyun debut as a solo artist with her first EP Don't Say No. Hyoyeon, on the other hand, had solo releases too such as "Mystery" in 2016 and "Wannabe" last year.
The current five members of Girls' Generation will be seen next in a new reality show that was filmed in France. Yuri and bandmates Taeyeon, Sunny, Hyoyeon, and YoonA, recently traveled to France to film the show that has a vacation theme.
© 2023 Korea Portal, All rights reserved. Do not reproduce without permission.