'Goblin Season 2' News & Update: When Will Gong Yoo, Lee Dong Wook, & Kim Go Eun's Sequel Finally Happen?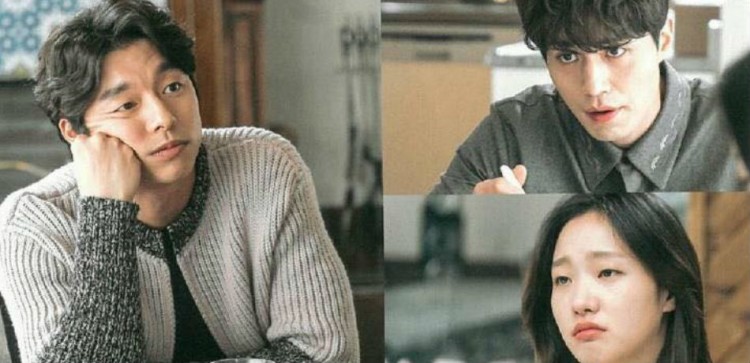 Goblin, also known as Guardian: The Lonely and Great God, is arguably one of the most successful K-dramas of all time. It's no secret that Gong Yoo, Lee Dong Wook, and Kim Go Eun have definitely added to the success of the series, which is why fans are now wondering if and when will they see these superstars on the small screen again. Is Goblin Season 2 still happening?
Given the success of the first installment, many believe that Goblin Season 2 is already a done deal. Since it only makes sense for the showrunners to keep the South Korean television series while the hype is still growing, viewers assumed that Gong Yoo (Kim Shin), Lee Dong Wook (Wand Yeo), and Kim Go Eun (Ji Eun-tak) would be reprising their roles soon.
Goblin Season 2 Rumors Started To Swirl When Gong Yoo Revealed Major Details About Possible Sequel
The possibility of Goblin Season 2 first started when Gong Yoo was seen in a special episode feeling so unsatisfied with the show's ending. The 38-year-old South Korean actor was heard in the clip saying, "Your 'Guardian' days are not over yet. I thought the drama was all finished. I'm very disconcerted."
This was all fans needed to hear to be hopeful for Goblin Season 2. And although nothing was said about the drama's existence, viewers have remained optimistic that it will soon happen.
Goblin Season 2 Not Happening? Gong Yoo Reveals Real Status Of Guardian: The Lonely and Great God Sequel
Unfortunately, it appears that Goblin Season 2 is just going to stay in everyone's wishful thinking as there is no chance for it to happen as of this writing. Despite the high demands of another installment, Gong Yoo himself had already confirmed there will be no Guardian: The Lonely and Great God Season 2.
"Sad to say there will be no Season 2 for (Goblin) to happen. Some stories are always better to end as it is," Gong Yoo tweeted back in 2017. Even though his revelation was a huge devastation for fans, it wasn't really a surprise since there was never confirmation that Goblin Season 2 was going to happen in the first place.
© 2023 Korea Portal, All rights reserved. Do not reproduce without permission.