Lee Kwang Soo Taps Funny 'Running Man' Persona To Fulfill 'Accidental Detective 2: In Action' Movie Promise [WATCH]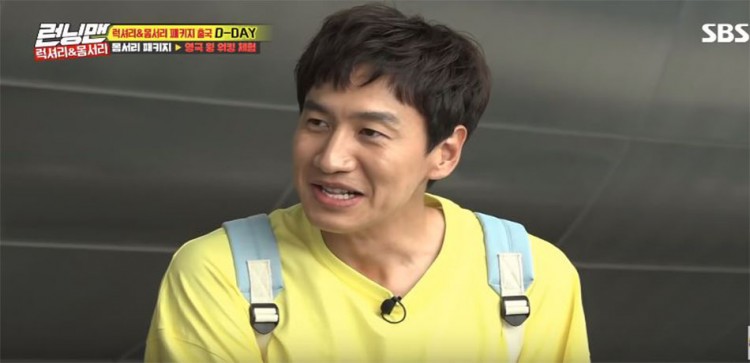 Lee Kwang Soo recently proved himself to be a man true to his word. With the movie Accidental Detective 2: In Action crossing the 2 million moviegoer mark, the Running Man star fulfilled a promise he made to fans.
Accidental Detective 2: In Action had a successful first week showing in South Korea and continues to attract the interest of movie fans. Recently, the Kwon Sang Woo and Sung Dong Il starrer reached an impressive 2 million moviegoer milestone. To celebrate the said achievement, Lee Kwang Soo donned a wig and jumped rope 200 times.
The sporty challenge was a promise he made to fans prior to the movie's release. Lee Kwang Soo also wore a wig to recreate the long hairstyle he had while filming Accidental Detective 2: In Action. Given the actor's fake long tresses, the Entourage star resembled his funny female persona in Running Man.
Named Lee Kwang Ja, the said character has been known to bicker hilariously with guests or cast members as shown in previous episodes of Running Man. For the actor's Accidental Detective 2: In Action movie promise, Lee Kwang Soo showcased a different Lee Kwang Ja as he tried to complete his mission.
The funny video was also shared on social media by CJ Entertainment. Posted on June 25, the clip showed Lee Kwang Soo breathlessly trying to convey his appreciation for the moviegoer's support while doing 200 jumping rope moves. Ending at nearly two minutes, the video also showed several moments where the Running Man star attempted to flip his long hair away from his eyes and face.
Meanwhile, Lee Kwang Soo had an enjoyable time meeting avid fans in London. The actor, along with several Running Man cast members namely Ji Suk Jin, Yoo Jae Suk, Jeon So Min and special guests Lee Da Hee and Lee Sang Yeob traveled to the UK to complete a scary mission. Dubbed the Shuddering Package, the trip is a punishment tour that includes an overnight stay at a haunted house and a wing-walking experience aboard a plane.
Song Joong Ki's best friend was even taken by surprise when London fans began chanting his name. After completing the immigration process and exiting the airport's arrival hall, Lee Kwang Soo and other Running Man cast members were welcomed by a group of fans who carried small banners and conveyed their support with special cheers for each member. Proving his popularity overseas, the fans decided to call Lee Kwang Soo's name first instead of Yoo Jae Suk's name and other members.
Running Man airs every Sunday on SBS. Lee Kwang Soo's movie Accidental Detective 2: In Action was released in South Korean movie theaters on June 13.
© 2023 Korea Portal, All rights reserved. Do not reproduce without permission.