GOT7's Youngjae Appeals To Fans To Stop Invading His Privacy; Sends Strong Message Via His Cute Dog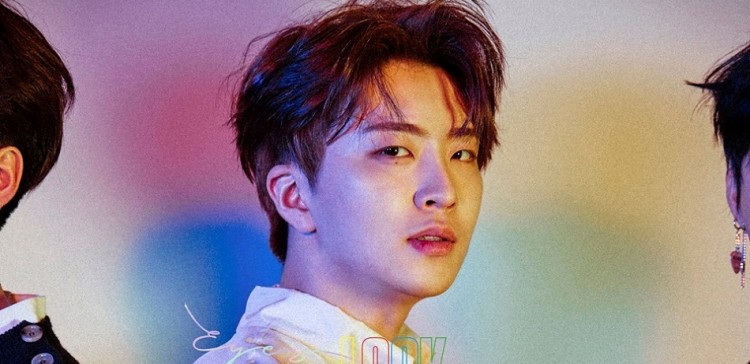 GOT7 member Youngjae just made a cute but strong appeal to his fans. He begged his too obsessive fans to stop sending him messages and respect his privacy.
The Korean idol asked his followers to ease in on sending him messages on Korea's most popular messaging app, Kakaotalk. Many, even celebrities, consider Kakaotalk as a personal form of sending private messages. It could be regarded as an invasion of privacy when receiving a message from someone they don't know personally.
Hence, Youngjae believes that his private space has been invaded by some of his fans. He sent an appeal through a photo of his cute dog. In the snap, the idol's pooch, named Coco, looks very sad.
"Stop sending me KakaoTalk messages. Please. Stop. It's been going on for five months. Seriously, please. Stopstopstopstopstopstopstopstopstop," Youngjae wrote in the caption.
Many of GOT7 fans, also called as iGOT7, supported Youngjae's plea. Some even suggested that the K-pop singer should have taken legal measures against those who continue to invade his privacy. Other called this kind of followers as "stalkers" rather than fans.
"Sasaengs (fans) are 110% the reason why this Idols/Celebrities are depressed and I think they are crazy, and it needs to stop. For the Idols/Celebrities to be asking the fans to stop, then they have had enough. The entertainment agencies give these stupid sasaengs power to invade the privacies of these Idols it's really sad," one fan commented.
A few hours later, it looks like Youngjae was in a better mood. He posted another photo of his pet Coco. This time around, he captioned the photo: "Lovely, it's been so longㅠㅠ."
This is not the first time Youngjae and his GOT7 bandmates asked their fans to either refrain from sending them private messages or respect their private space. In his post on Instagram in June 2016, Youngjae also asked his fans to stop invading his privacy.
A few months later, GOT7 member Jackson got involved in a car accident after some fans followed him on his way to the airport in China. In July 2017, GOT7 idol Mark also wrote about being followed by fans from the airport to their apartment. He also asked them to stop.
GOT7 is currently on their Eyes on You world tour. Youngjae, JB, Mark, Jackson, Jinyoung, BamBam, and Yugyeom will visit 17 cities across the world. The K-pop group is also scheduled to appear in American morning show Good Day New York next month.
The group will also embark on a Japanese tour, titled GOT7 Arena Special 2018-2019, that is set at the end of this year. GOT7 dropped their latest Japanese single "The New Era" recently with only six members. Jackson sat this one out like the group's first Japanese album and tour last year for health reasons and conflict in schedule. The new Japanese track has peaked at the No. 1 spot on Japan's Oricon daily singles chart.
© 2023 Korea Portal, All rights reserved. Do not reproduce without permission.