New Multiracial Girl Group GWSN Teases K-Pop Fans With New Members [VIDEOS]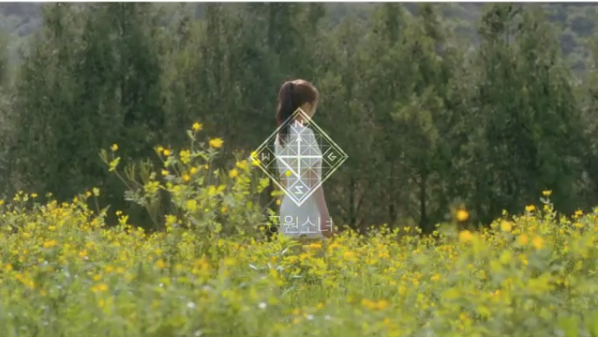 There's a new girl group in town and they definitely know how to make K-Pop fans feel excited and anxious at the same time. Three days ago, GWSN, the new multiracial girl group under Kiwi Media Group, officially launched their official Instagram, Twitter, Facebook, Twitter, and Weibo accounts. A brief teaser video was dropped, which featured girls strolling in the woods.
GWSN is the acronym for the group's Korean name, "Gong Won So Nyeo." This is a combination of Korean words that translate to "young girl" and "a park."
K-Pop fanatics had no idea who the girls were and what type of songs will they deliver. Not even a debut date or an album title was revealed. Days later, Kiwi Media started feeding fans with bits of info, making them all the more excited for the new group's debut.
Lena and Minju
On June 19, two members of GWSN were finally introduced to the public. The group has maintained its forest concept and dropped pictures of Minju and Lena, both pretty in their own ways. Nothing is known yet about the two girls, but fans are already raving about them.
Anne and Soso
Yesterday, Anne and Soso invaded the Internet. The pictures of the ladies still sport the same forest theme, which got many people talking about the concept of the group. Both look exquisite, but as with Lena and Minju, not one detail about them has been revealed yet.
Miya and Seoryoung
Finally, Miya and Seoryoung were introduced today. It's not clear if these two girls will complete GWSN, so fans would have to wait for more updates.
According to All KPop, members of GWSN were scouted from Japan, China, and Korea. Hit producer Kim Hyung Suk is responsible for the girls' future projects, including their debut date, which has not been announced yet.
Given the unique background of each girl, K-Pop fans should expect something fresh and definitely delightful, considering Hyung Suk is behind the new project.
The Kiwi Media Group is yet to formally announce when the girls will be introduced. Luckily, news about GWSN is easy to find, thanks to their official social media accounts.
© 2023 Korea Portal, All rights reserved. Do not reproduce without permission.