'Goblin' Star Lee Dong Wook Undergoes Transformation For New Drama 'Life,' Suzy's Boyfriend Reveals Acting Challenges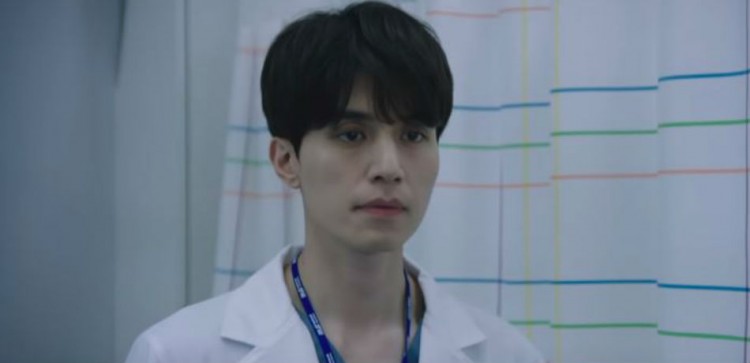 A new medical drama will soon capture the interest of avid viewers with the upcoming premiere of Life. With Lee Dong Wook set to showcase some serious acting in the said JTBC drama, the Goblin actor recently talked about his new role and acting challenges.
After a one-year hiatus from the small screens, Lee Dong Wook will soon return to the South Korean drama scene. Portraying the lead role in JTBC's upcoming medical drama Life, the actor's new character is a huge departure from his rendition of a mysterious yet quirky Grim Reaper in Goblin.
Lee Dong Wook will play the role of a doctor named Ye Jin Woo who is dedicated to his career and committed to saving the lives of his patients. The said character will have a difficult task of balancing the demands of his work as a head physician for a hospital's emergency care unit and striving hard in doing the right thing as a doctor.
Given that Lee Dong Wook's character in Life is hesitant to form strong connections with other people, Suzy's boyfriend has had to undergo an internal transformation to better fit his role. The actor also hinted of a complicated journey that his character will have to endure in the upcoming medical drama.
The Goblin star even teased of intense scenes where the viewer will wonder whether his character Ye Jin Woo might have an ulterior motive. Gong Yoo's former co-star added that he will be trying his best to effectively convey his complex character's struggles and challenges.
With many fans eagerly waiting for the My Girl star's return to the small screens, Lee Dong Wook promised to deliver quality acting in Life. Following the successful run of the fantasy series Goblin, the actor was careful in choosing a new project to participate in.
In a previous interview with Elle Taiwan, the actor revealed how acting in a new project became a difficult task for him. Given the growing expectations of fans and critics, acting became a challenging endeavor for Suzy's boyfriend. Lee Dong Wook added that he became more stressed given the mounting demands of his chosen profession.
However, the actor is still open to trying new roles in various genres. Viewers can look forward to Lee Dong Wook's portrayal of a dedicated doctor in the upcoming drama Life. The medical series is set to premiere on July 23 on JTBC.
© 2019 Korea Portal, All rights reserved. Do not reproduce without permission.