'Outlander' Season 4 News & Updates: New Partners From The Clan That Will Melt Fans' Hearts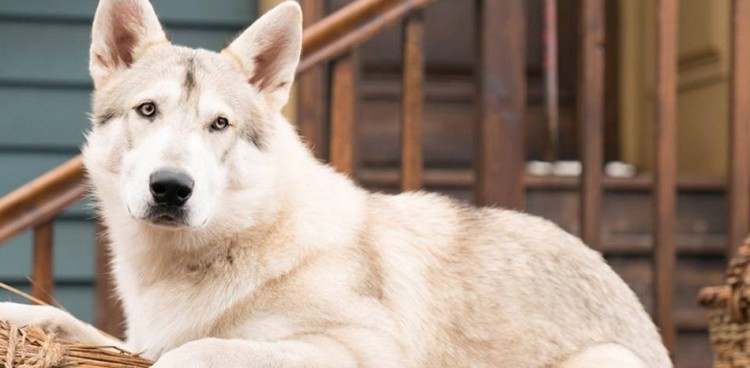 The Droughtlander is getting unbearable as more cute characters await fans in the upcoming seasons. Clan Fraser will introduce a new partnership in Season 4. This early, the two are already gaining popularity than any other newcomers in Outlander Season 4. Weirdly enough, the tandem is not between two persons, but rather between a man and a dog.
The bond between Young Ian Murray (John Bell) and his pet, Rollo, is one of the most anticipated scenes in Season 4. Outlander fans have known Jamie Fraser's (Sam Heughan) nephew, Ian, from the previous season but not his new companion.
Rollo will first appear in Season 4. However, he was already cast even before Season 3 premiere last year. Baby Rollo was first introduced while Outlander Season 3 is still filming. Two puppies were picked for the role and they will take turns playing Rollo to minimize stress on set for the animal.
The Northern Inuit pups have been spotted on set while the cast and crew film Season 3 in South Africa. The pups were already bonded with the main actors on the set as seen in the photo of Rollo and Claire (Caitriona Balfe) below. Now, the two pups are all grown up.
Bell teased that Rollo is going to "steal everybody's hearts." He added that Ian and Rollo will be the "best power couple!" in the fourth season.
In Diana Gabaldon's book, Rollo is described as a wolf hybrid. The cute pooch will first come into contact with young Ian when he won the hybrid dog in a game. From then on, the two will be like a real couple-sticking with each other for better or worse, and in sickness and in health.
"Rollo and Young Ian met on the docks in North Carolina, when Young Ian won the dog in a card game, and a life-long bond was formed between them, meaning that Rollo became a member of the ever-growing Fraser family," Gabaldon said.
Rollo spends most of the time with Ian in the book. However, it looks like it will change in the TV adaptation. Outlander Season 4 will focus on the lives of Jamie and Claire in Colonial America. The Fraser couple will embark on new adventures and they will be joined by young Ian and of course, Rollo. It is also interesting to watch that the canine seems to have similar traits with his masters.
"[Rollo] has a penchant for getting into trouble, often sticking his large, wet nose into places it doesn't belong. The dog will play a key part in the adventure that lies ahead," Entertainment Weekly quoted a Starz rep hinting about Rollo.
Meanwhile, Sophie Skelton (Briana Fraser) has also teased that they are now filming the Season 4 finale. This means that the cast and crew will wrap up filming any day from now. Outlander Season 4 will premiere in November.
Looks like we're not the only ones who have fallen in love with Rollo. #Outlander pic.twitter.com/5YcnsRbNoY — Outlander (@Outlander_STARZ) May 9, 2018
© 2019 Korea Portal, All rights reserved. Do not reproduce without permission.