T-ara's Jiyeon Hints New Projects With Solo Twitter And YouTube Accounts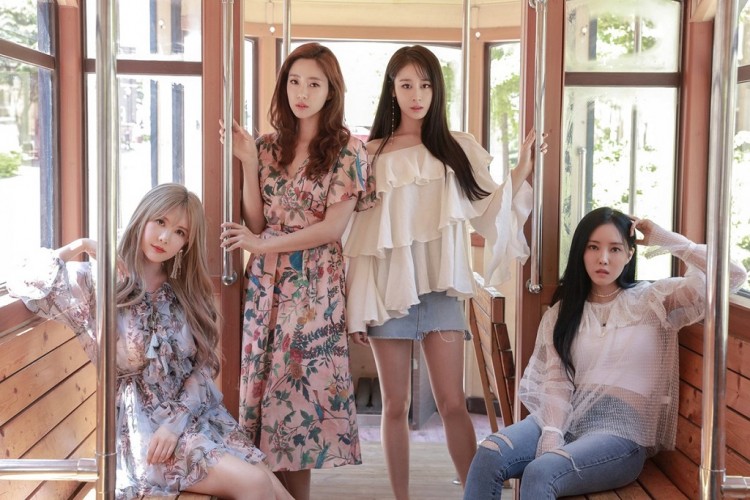 Jiyeon of T-ara fame may be hinting at more exciting future projects. The 25-year-old beauty recently launched official Twitter and YouTube accounts, which she runs personally.
In a short YouTube video uploaded earlier this week, Jiyeon greeted her fans and announced she'll be uploading various content on both social media platforms. The ex T-ara singer also uploaded a selfie on her official solo Twitter.
Jiyeon didn't exactly specify what kind of content will be uploaded on her solo social media accounts, but the move comes weeks after signing an exclusive contract with Longzhen Culture.
Jiyeon's New Agency
Jiyeon officially became a Longzhen Culture artist in April, though the Chinese agency didn't confirm it until a month later. According to a source, Jiyeon's first fan meeting under Longzhen Culture will take place "in the second half of the year" in Hong Kong.
The report also stated that Jiyeon herself visited the agency office, as well as the Tianhong headquarters to talk about the future of her career. The agency will be responsible for the K-Pop idol's future appearances from now on, including ads, variety shows, performances, movies, and of course, music.
Jiyeon's Comeback
Fans have long awaited Jiyeon's return after leaving former band T-ara. Just recently, Jiyeon's former bandmate, Hyomin, also signed an exclusive contract with Sublime Artist Agency. She will be promoting her solo career in South Korea and China.
Hyomin and her new agency aim to give back to her loyal fans who have patiently waited for her. She exited MBK Entertainment earlier this year along with three other members of T-ara. However, the girls said they will continue to promote as a girl group.
As for Jiyeon, no project has been announced yet apart from her constant teasing on social media. Earlier this month, she posted photos on social media showing her "new practice room." The idol is pictured during a photo shoot, which she collaged with photos depicting the Stage 631 studio. Longzhen Culture is yet to formally announce Jiyeon's projects for this year.
© 2023 Korea Portal, All rights reserved. Do not reproduce without permission.