'NCIS' Lead Star Mark Harmon Reveals Reason Why He Avoids Social Media; How The Actor Maintains Popularity Despite Social Media Absence?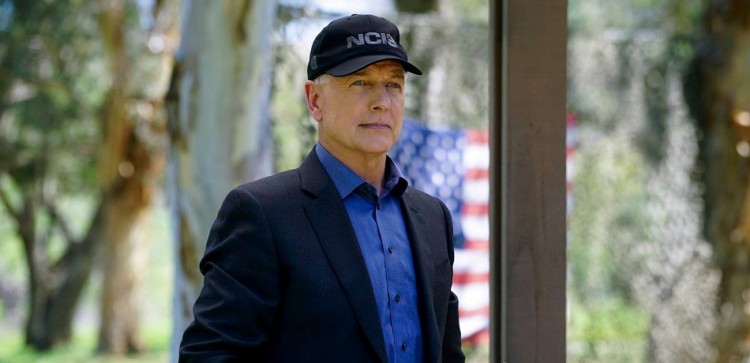 NCIS actor Mark Harmon has been known in and out of Hollywood as one of the celebrities who keeps his life very private. The actor admitted that he doesn't have any social media accounts because he wants to keep his personal life away from the media spotlight.
Harmon confessed to Closer Weekly that he and his family prefer to maintain a low profile. In fact, Harmon is not the only one in the family who is not connected to any social media platform as his wife and sons are as well.
"It's not even a choice. It's who we are. We stay home. A lot. I'm not a Twitter guy or a Facebook guy. Our sons aren't into that, either," he revealed.
Harmon has been very efficient in dodging the paparazzi camera. In fact, he and his wife actress Pam Dawber were also able to keep the nosy photographers at bay when they recently renewed their vows in a very simple ceremony right in the comfort of their backyard.
But before he was able to take his life away from the spotlight, he had a fair share of dealing with paparazzi when he was young. Both of Harmon's parents are also famous. His father is the well-known sportscaster Tom Harmon, and his mother is the actress/model Elyse Knox. The experience of being chased by photographers drove him to make a promise that it will not happen to his children. So how did Harmon manage to maintain his fame despite his absence from social media?
The West Wing actor has been consistently keeping is his name on top of different popularity polls for TV personalities through the years. If he is not on top of the list, he is in second place. Apparently, his popularity doesn't come from the young generation but more from the older and young adult folks who love military-oriented TV dramas like NCIS.
His fame could also be credited to Harmon's portrayal of NCIS Special Agent Leroy Jethro Gibbs for the past 15 years. Even the late NCIS executive producer Gary Glasberg admitted that Harmon plays a huge part in the success of CBS's longest-running procedural series.
"A lot of that comes from Mark Harmon. He's made it a very pleasant place to work...I can't wrap my head around a version that doesn't include him," Glassberg said in 2012 interview with the New York Post.
The Harris Poll also named Harmon as American's top favorite TV personality in 2016. From 2012 to 2015, TV host Ellen DeGeneres had been voted the favorite TV personality in the U.S. and Harmon was always in the second place. But in 2016, Harmon ended DeGeneres' reign atop the list.
The Finding Nemo actress was bumped from the top spot by Harmon, taking back the title he last held in 2011. To honor 1986's Sexiest Man Alive, DeGeneres also made a "Mark Harmon Week" on her show, The Ellen DeGeneres Show.
Meanwhile, NCIS has been revealed for Season 16. Harmon will definitely reprise his role as team leader Leroy Jethro Gibbs.
© 2020 Korea Portal, All rights reserved. Do not reproduce without permission.