Wonder Girls Alum Yubin Reveals Her Bandmates Are The Reasons Why She Didn't Go Solo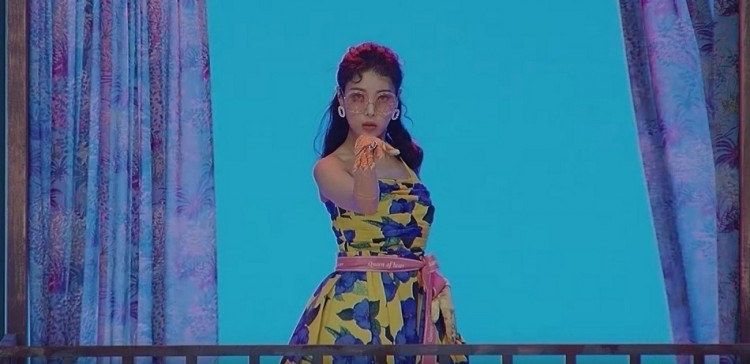 Wonder Girls alum Yubin has revealed the reason why she didn't go solo during her days with the K-pop group. Yubin admitted that she wanted to release a solo album at the time but decided to give way to her younger bandmates.
In the recent episode of JTBC's Give Me a Meal, Yubin talked about the importance of being considerate of others. She was asked by the MC about the word that she considers as the most important.
Yubin said "consideration" before explaining that she believed that she would never be successful if she will be greedy. She added that a better opportunity would eventually come if she will be considerate of others. The Korean singer then revealed her earlier plan when she was still with Wonder Girls.
"I always wanted to try solo (during Wonder Girls) but I think I took care of my dongsaengs first since I'm the oldest unnie. And the dongsaengs also got chances first," Yubin confessed (via AllKpop).
In a separate interview with SBS's Night of Real Entertainment, Yubin shared that the Wonder Girls members have been very supportive of her first solo album. She said her former bandmates helped her promote it.
"The members have been consistently supporting me on social media. They're posting my teaser clips, constantly showing support," Yubin said.
She is the third member of Wonder Girls who ventured into a solo career, following Sunmi, Yeeun, and HyunA. Yubin launched her solo career a year after Wonder Girls was disbanded after 10 years together. Yubin and Hyerim, however, renewed their contracts with JYP Entertainment.
Wonder Girls had made history during the peak of their popularity as the first Korean act to appear on the Billboard Hot 100 chart. The English version of their hit single "Nobody" landed at No. 76 in the chart in 2009. K-pop group BTS recently topped the same Billboard chart.
Meanwhile, the release of Yubin's solo track "City Love" has been completely canceled due to copyright issues. Earlier this week, JYP Entertainment announced that the single would be delayed only because of a copyright concern. The agency added that they are working on solving the problem. However, JYP Entertainment has issued an apology on Thursday for the cancellation of the track release.
"City Love" is from Yubin's solo debut album titled City Woman, which dropped on Tuesday. Yubin also released the music video for the album's title track, "Ladies." The single has the city vibes of the 70s and 80s. It expresses the emotions of a woman through the busy daily life in the city.
© 2020 Korea Portal, All rights reserved. Do not reproduce without permission.