Thai Woman Apprehended For Scamming GOT7 & NCT Fans Of Albums & Concert Tickets; Police Warns Fans To Be More Cautious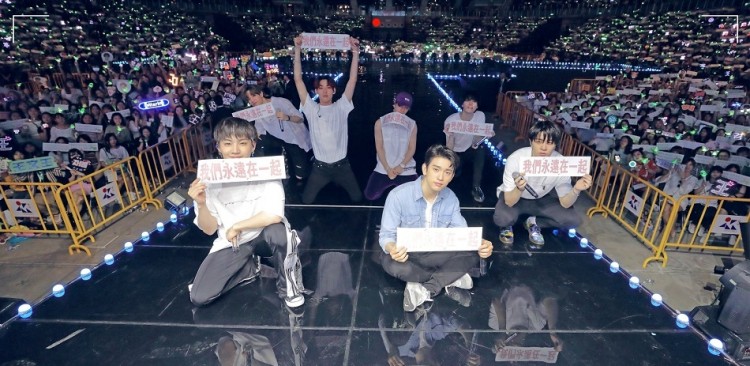 More K-pop fans are falling victim to scams as Korean bands are becoming more popular at home and abroad. The most recent victims of scammers are fans of GOT7 and NCT.
The South Korean police have arrested a 39-year-old woman from Thailand for scamming GOT7 and NCT fans. The Thai woman reportedly obtained about 11 million won ($10,271) from her victims.
Apparently, the swindler entered South Korea on a tourist visa in February. During her stay, she tricked a number of K-pop fans with concert tickets and albums of Korean boy bands. The police were able to record at least 26 complaints involving over 100 fans of K-pop groups.
The woman reportedly tricked the fans through social media. Those who failed to received the tickets or albums that they have purchased filed a complaint to the police. It subsequently led to the arrest of the Thai woman. Additionally, police revealed that she has been traveling to Korea over the past seven years on a tourist visa.
"You need to be suspicious when someone tells you they can find you a large number of concert tickets to popular Hallyu stars concert and asks you for money," the Korean police warned (via AllKPop).
This is not the first case of K-pop fans falling victims of scammers. In March, four South Korean were also arrested for tricking some K-pop concertgoers.
The con artists reportedly promoted a healing talk concert featuring several Korean pop idols. They also set up fake online social media accounts to promote the events. However, they have never signed up with any of their supposed "guest" idols and also did not book an event in the venue that they advertised.
Each of the scammers received amounts ranging from 50,000 to 100,000 won ($47-94) in their personal accounts. Apparently, they obtained a total of over 22 million won ($20,000) from the people that they have tricked. The four could face three or more years in prison, and they may also order to pay the profit they gained from their victims, Koreaboo reported.
The police warn that fake concert promoters and ticket sellers will be more prevalent as K-pop continues to become more popular. They issued an advisory for fans on how to spot a fraudulent concert. The authorities said fans should immediately suspect that the transaction is a fake if they are asked to do a money transfer to a private account. Fans may also check the website of the concert venue as they usually advertise all upcoming events.
© 2020 Korea Portal, All rights reserved. Do not reproduce without permission.