'Outlander' Season 4 News & Update: Sam Heughan Urges Everyone To Use A Pick-Up Line On Him; Actor Answers Some Fans' Questions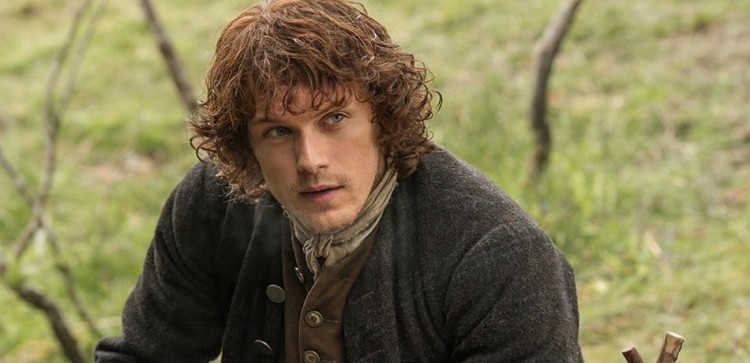 Outlander star Sam Heughan has urged his fans (or anyone for that matter) to use a pick-up line on him. Apparently, no one has ever used a pick-up line with the Scottish actor.
In an interview with Radio Times, Heughan was asked to answer some question that was sent by his fans. Overall, Heughan's fans were thrilled to see the actor answering some trivial but fun questions.
One of the most exciting questions was the best or worst pick-up line he has ever heard. At first, the Outlander actor said he had probably used one of these lines himself. However, as he thinks about the question, he admitted that he hasn't used a pick-up line before and no one also has used it on him.
"You're Jamie Fraser. You don't need to use a pick-up line," the interviewer exclaimed.
"Yeah, I am waiting for someone to use a pick-up line on me," Heughan replied.
Some fans quickly shared the pick-up lines that they would like to try on Heughan. "You asked for a pick-up line so here it is: Is your name Google? Because you have everything I've been searching for," one fan wrote with a kissing emoji.
"I'm pretty sure Sam doesn't need to use pick-up lines because...well..he's Sam. But here are a few to try- 1. You must be a hell of a thief because you stole my heart from across the room 2. Is there an airport nearby or is that just my heart taking off. You're welcome," another wrote.
Another question that made fans reminisce Heughan's character in Outlander was when he was asked about this favorite article of clothing. Heughan revealed that as Jamie Fraser it would be his boots.
The Highland warrior's footwear in the Starz drama is a knee-length soft leather pair of boots. Jamie also wore 18th-century Parisian boots that have 18 buckles when he rubbed shoulder with some aristocrats in Outlander Season 2.
Sam Heughan is set to reprise his role as Jamie Fraser in the upcoming Outlander Season 4 along with Caitriona Balfe as his on-screen wife, Claire. In this installment, the couple will try to establish a new life in the American colonies.
Meanwhile, one of the most-anticipated scenes in the upcoming installment is the first-ever meeting between Jamie and his daughter, Brianna (Sophie Skelton). So far, the two have only known each other through the stories that were told to them by Claire. The set location photos were earlier leaked suggest that Brianna will also travel into the 18th century.

© 2019 Korea Portal, All rights reserved. Do not reproduce without permission.